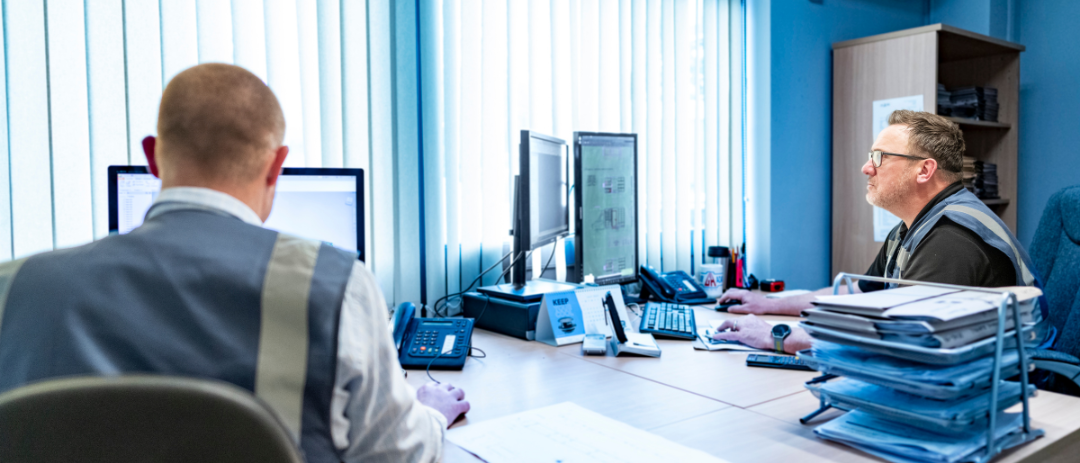 29 Aug

Group HSE Manager

Job Specification Group HSE Manager

Gray & Adams is the UK's largest refrigerated manufacturer, specialising in temperature controlled and bespoke vehicles.  We have a unique opportunity for a Group HSE Manager to become skilled in our business and champion Health and Safety across the group.

The Group HSE Manager will be responsible for leading the Health, Safety and Environment Strategy, ensuring compliance and good practice is in place for the organisation and all employees across multiple sites in NI and UK Mainland (minimal travel may be required).

Reporting to the 'Board of Directors', this role will foster a culture of continuous improvement in Health and Safety for the Group Company. The role is integral to the operational and strategic running of the business and must apply robust compliance to the processes already in place. Focusing on adherence to service excellence and continuous improvement, the HSE manager will work proactively and collaboratively with the Group Quality Manager and departmental managers to support, establish and maintain safe systems of work and a safe environment for everyone in the workplace.

It is vital the successful candidate has knowledge of manufacturing or can build knowledge and understand the production plan to help develop a Group Health and Safety culture that works for the business to manage and reduce risks, protect employees and ensure compliance with relevant laws and regulations.

About you:

Successful applicants should have:
A relevant qualification (e.g., NEBOSH Diploma; degree or higher level in safety or risk; Chartered member of relevant Institute) or be working towards same and have at least 5 years' experience in HSE management relevant to major site production operations.
Experience in senior HSE roles in manufacturing or another high-risk industry is essential
Detailed knowledge of process safety, occupational and industrial health and safety
Ability to manage staff and work in a team environment, capable of both effective delegation and hands-on delivery of required work
Ability to consistently meet deadlines.
Trained incident investigator and auditor, or demonstrable competence in the subject
What You Will Receive from Us!
Competitive benefits package
33 Days Holiday per annum
Group contributory pension scheme
Career development opportunities
Health and Wellbeing Support
So… What happens next?
Like the sound of this position? Once applied, our Recruitment Team will review your CV. If suitable, a member of the team will contact you in due course to invite you for interview.
Please send your CV via email or post to:
Gray & Adams,
South Road,
Fraserburgh,
AB43 9HU