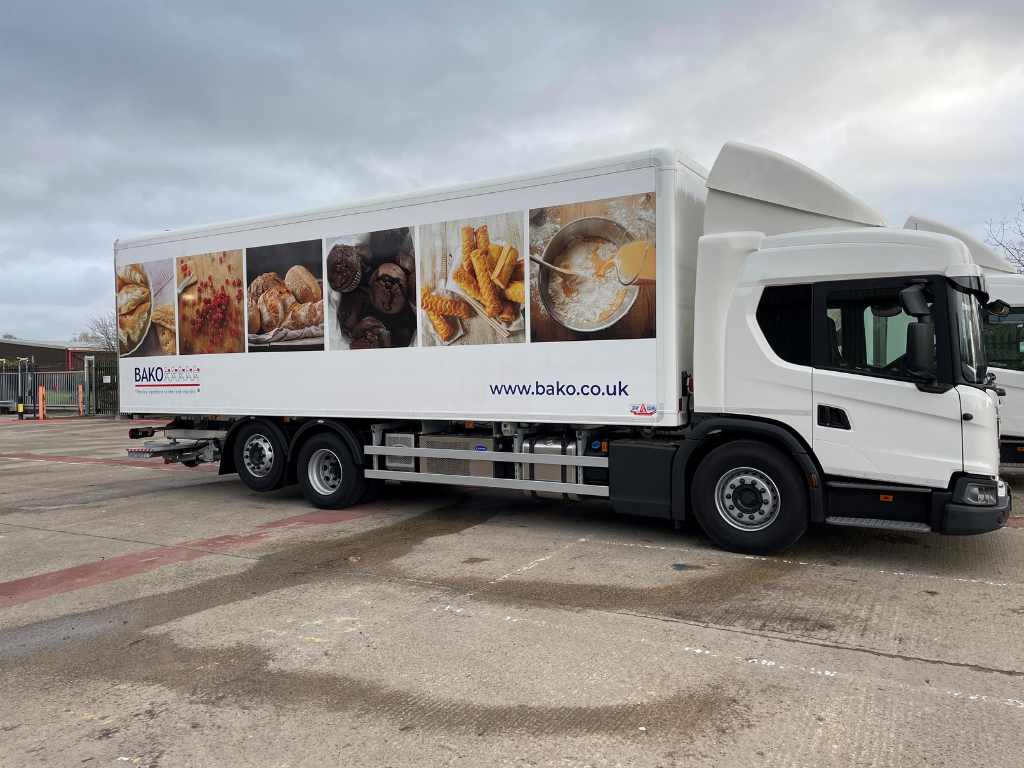 12 Apr

Delivering value to our customers – Gray & Adams and BAKO

BAKO is a leading supplier of bakery products and ingredients, servicing customers throughout the United Kingdom. The Group takes pride in being owned by bakers for bakers and delivers a national service and extensive product range that are highly valued by its customers.

Gray & Adams has worked with BAKO since 1995 to deliver solutions within their multi-temperature vehicle fleet to provide a one-stop shop for bakery and food service products. The business relationship began after BAKO received a recommendation from an industry colleague to explore the solutions that Gray & Adams could offer.

To discuss the long-standing relationship, we caught up with Gemma Webster, Group Marketing Manager and Tony Cookson, Transport Manager.

As the primary relationship holder with G&A Tony tells us more about the BAKO fleet and it's requirements,

"We have built up a very good relationship with G&A, they play an important part when it comes to keeping our fleet up to date and also keep us informed with industry developments. They have a reputation for innovation so the team are always very supportive when we have looked to place an order by making suggestions of what new developments could work for our business."

"At the moment, we run multi temperature, 3 compartment vehicles in our fleet that Gray & Adams have built for us. The majority tend to be 26T or 18T and they fully meet our operational requirements of delivering bakery ingredients and finished goods across the UK. We don't require any bespoke enhancements as such, but due to the service we have received from Gray & Adams in the past, if this was a request, we know they would be accommodating."

"As we have a wide variety of finished goods and ingredients that we supply to our customers, the multi temperature vehicles are a key part of our operations. We must ensure that all our deliveries are efficient in order to meet our customer needs which means that different types of product from ambient, chilled and frozen will be within the same vehicle. The different compartments allow the delivery driver ease of access to each product type, without disturbing the delicate temperatures of the other compartments. We believed that this was the best route to market strategy, as having separate vehicles across the categories would drive inefficiencies within our business which would negatively affect our customer base."

Gemma also shares the growth the company has experienced since 1995,

"BAKO has grown significantly over the years, so naturally our fleet has grown with it as well. What that means for us is that we must foster a good relationship with our suppliers than can accommodate our increasing needs. We find that the team at Gray & Adams is highly responsive to our requirements and that is why we have developed the long-standing relationship in keeping our fleet up to date."

When discussing what is next for the company, the ambitions are to continue the trend of growth, through increasing customers throughout the UK and adding to the wide variety of products they have available. Gray & Adams looks forward to continuously supporting BAKO in their operational success.