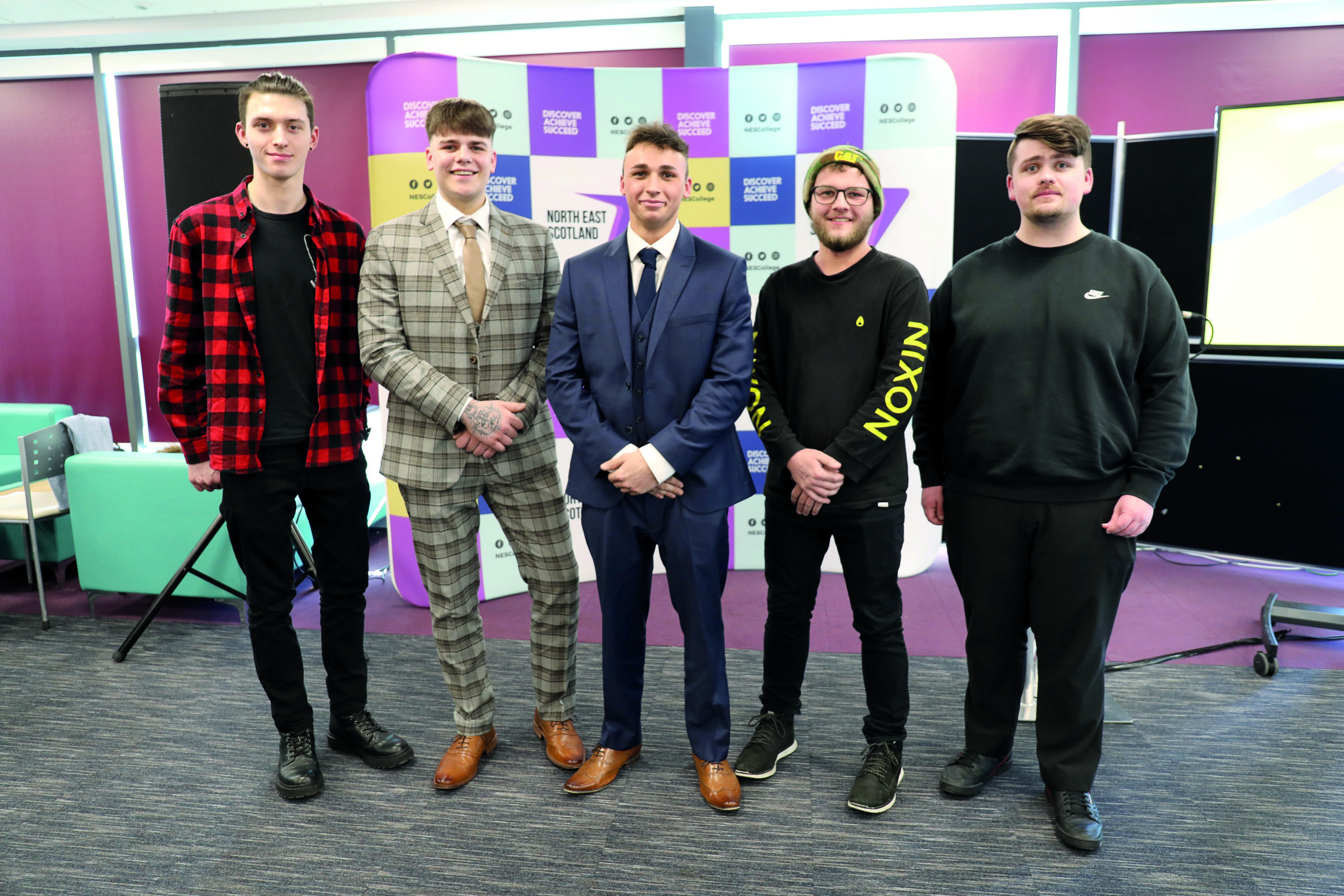 18 Jul

The Future of Gray & Adams

Gray & Adams place huge importance on nurturing emerging talent and attracting key skills into the industry to continue the success of their long-standing business. We are committed to creating opportunities for people and encouraging people to fulfil their potential, in turn minimising the risk of potential industry skill gaps.

To do this, Gray & Adams offer modern-day apprenticeships at their Fraserburgh HQ in conjunction with North East Scotland College. This allows the apprentice the opportunity to achieve an industry-recognised qualification whilst also gaining hands-on experience through working. Gray & Adams Apprenticeship Programme offers a wide range of modern-day apprenticeships across a number of disciplines:
Engineering – Mechanical, Electrical and Hydraulic Disciplines
Welding / Fabrication
Spray Painting – Commercial
Automotive Vehicle Accident Repair – Spray Painting / Panel Beating
Draughtsperson
Maintenance Technicians
Gray & Adams Apprenticeship Programme offers opportunities to individuals who are looking to develop their skills within a working environment. As Gray & Adams are looking for the best talent to continue their industry-leading status, they do not put an upper age limit on their apprenticeship programme, it is open to anyone over the age of 16, living in the UK and not in full-time education.
Gray & Adams has a longstanding commitment to the apprenticeship programme with several former apprentices succeeding in working their way into specialist or senior positions. This is a testament to the company's ethos of developing and supporting their people, throughout their career journey. There is a huge focus on continuous development and support within Gray & Adams, with around 55 young people currently in the apprenticeship scheme. The development of apprentices is a large part of Gray & Adam's commitment to the next generation of industry talent. There is a large industry skills gap and Gray & Adams Apprenticeship Programme looks to resolve this by closing the skills gap, and ensuring longevity of the business. These particular skills provide opportunities to local young people without them having to move away from friends and family.
Gray & Adams recently had five young people complete their Modern Apprenticeships successfully and were presented with completion certificates at the awards event in the Altens campus in Aberdeen. From everyone at Gray & Adams, congratulations Hubert Prosinski, Alexander Stephen, Dylan Mair, Aaron Weaver, and Muir Esslemont.
If you are interested in submitting an enquiry, or speculative application to the programme, please email careers@gray-adams.com, using subject title, apprenticeship programme, with a CV and covering letter.