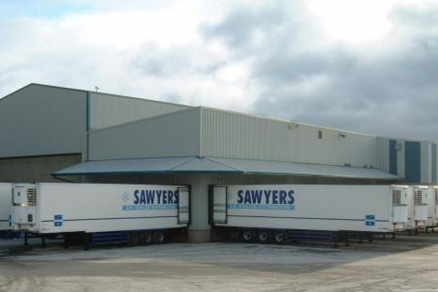 05 Jun

Sawyers Transport Takes Delivery of Their 100th Trailer from Gray & Adams

Sawyers Transport Ltd. has recently taken delivery of six new refrigerated trailers from Gray & Adams Ltd. This order has taken the total number of trailers in the Sawyers fleet to over one hundred, all of which were Gray & Adams designed and manufactured.

Sawyers owns a well maintained, modern fleet of predominantly dual temperature trailers and is part of the Chillnet Partnership, which consists of six other leading transport companies throughout the UK and Europe. This alliance allows Sawyers to offer the high level of service that the company's reputation has been built on.

The company runs a continuous service and for this reason considers reliability to be paramount when choosing suppliers for all aspects of the business.
"Because we offer a 24 hour service seven days a week, we cannot afford to have vehicles that are unreliable and this is particularly important for our next day delivery service. We choose Gray & Adams because their product never lets us down." – Derek Sawyers , Director, Sawyers Transport Ltd.
High quality materials and robust construction means that Gray & Adams equipment can withstand rigorous and intensive use over time, even when used in the toughest of operating conditions. Gray & Adams products are therefore highly reliable and low maintenance, which offers companies like Sawyers Transport many years of trouble-free operation.
Sawyers Transport Ltd is a family owned company, operating from a 7.5 acre site in Co. Tyrone, Northern Ireland. The company is committed to providing a premium chilled and frozen distribution and cold storage warehouse service throughout Ireland, the UK and Europe.