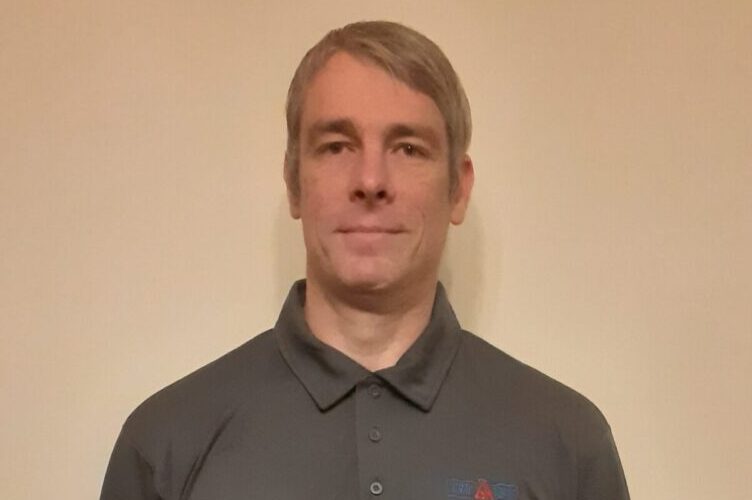 20 Dec

Staff Spotlight – Bruce Downie

How long have you been working with Gray & Adams and what is your day-to-day role?

At the end of November 2022, I will have worked at Gray and Adams for 25 years based in my hometown of Fraserburgh working as part of the CAD engineer team.

My role as a Senior Draughtsman in the Gray and Adams drawing office requires me to work with our team of engineers to develop the lifting floor and double deck trailer drawings. These drawings enable our workshop to manufacture the components required to suit the client's specification.

What attracted you to the company initially?

I grew up in Fraserburgh, so I knew the company well just from being in the area and having friends and family who worked there.

I studied Civil Engineering and unfortunately, I graduated during the recession and struggled to find full-time work at the time. I took a part time job working with my dad as a lorry mechanic when I saw a full-time 'Store Person' position available at Gray & Adams which offered more hours. After applying for the role, I was asked to come in and discuss my experience with Jim Watt & Lewis Gray, which led to being offered a job in the drawing office.

I quite enjoyed technical drawing at school on the drawing boards so was interested when they said drawing office, and here I am, 25 years later, still drawing! (No drawing boards these days though)

Tell us about your greatest achievement whilst working for Gray & Adams

I've worked on a few great projects over the years but one that stands out was the swap body trailer. The partner (Safeway) needed a product that could be used both on road and rail so we developed an integration which could be transferred from the trailer to the rail links which worked perfectly.

If you could do someone else's job (at Gray & Adams) for the day, whose would it be and why?

To be honest, I really love my own job, drawing is great but if I had to choose, the 'Completion Team' would be a great area of the business to be part of. I find it very impressive that they can take a job from an incomplete status and turn it around to produce the quality that Gray & Adams are so renowned for, it must be a very satisfying position.

What is the best thing about working for Gray & Adams?

There are two main things here, firstly, the job itself is amazing and I truly enjoy what I do. I never have two days the same and it's nice to have that change of pace day to day. Secondly, I was so impressed with the way Gray & Adams approached the pandemic and did an immense amount of work to ensure we all felt safe during this difficult time. They really do care about their employees, and it's noticed throughout the business.