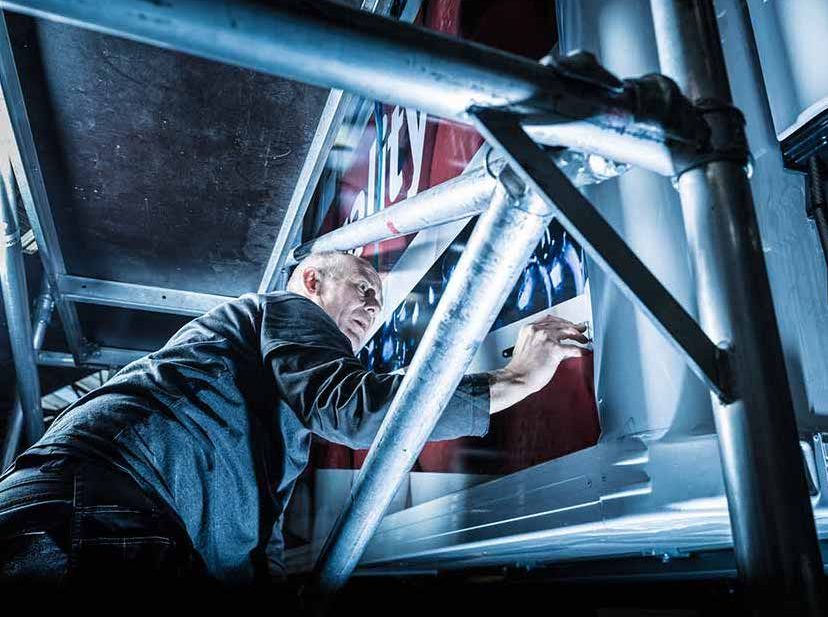 03 Jun

Supplier Spotlight: John Adams Supplies
We spoke to long term supplier to Gray & Adams, Graeme Reid at John Adams Supplies, to find out more about the supply chain relationship and what John Adams Supplies do.
Who is John Adams Supplies?
John Adams Supplies is a family run business that was started in 1946 by John Adams. Starting out from a shed, he soon moved to a small warehouse and then eventually to our base in Glasgow. We now also have depots in Huddersfield, Banbridge in Northern Ireland and have a sister company, DWM Ltd based in Peterlee near Newcastle.
What products and services do you offer to Gray & Adams?
We mainly supply Gray & Adams with its aluminium extrusions and internal sections. Our long lengths of aluminium are used internally for protection and strength, whilst the external edges and corners of their products are capped off with white powder coated aluminium.
How long have you been working with Gray & Adams and what's your experience of working as part of their supply chain?
We have been working with Gray & Adams for around 35 years and since then, our business has grown year on year. I think they like the fact we have dealt with them for a long time and we know the Gray & Adams business inside out. When I go for a site visit, I always get a very warm welcome. They go above and beyond in the manufacturing of their products. Even the components, which are not visible to the customer, are of the highest quality so that the vehicles stand the test of time and can be on the road for 10-15 years.
What are the key opportunities and challenges in the industry in 2020 from a John Adam's perspective?
Brexit. We are monitoring potential challenges around import tariffs for some of our materials, which come from Europe. On the other hand, there could be a shift to buying more from within the UK, which could be an opportunity for us to grow. We still don't know what will happen with the greater economy though so there is definitely uncertainty about what lies ahead.
How can Gray & Adams ensure even closer integration of their supply chain in the future?
We are fully integrated into the Gray & Adams supply chain. They provide us with production schedules and give us advanced notification of what they are quoting for. We also do factory visits every couple of months, visiting their sites in Dunfermline and Northern Ireland, whilst our Huddersfield branch deal with Gray & Adams in Doncaster.
Finally, your thoughts about the overall experience of working with the Gray & Adams team?
It really is fantastic – they are very understanding of any issues we may have with supply. Gray & Adams are a great company to work with, and long may the relationship continue.