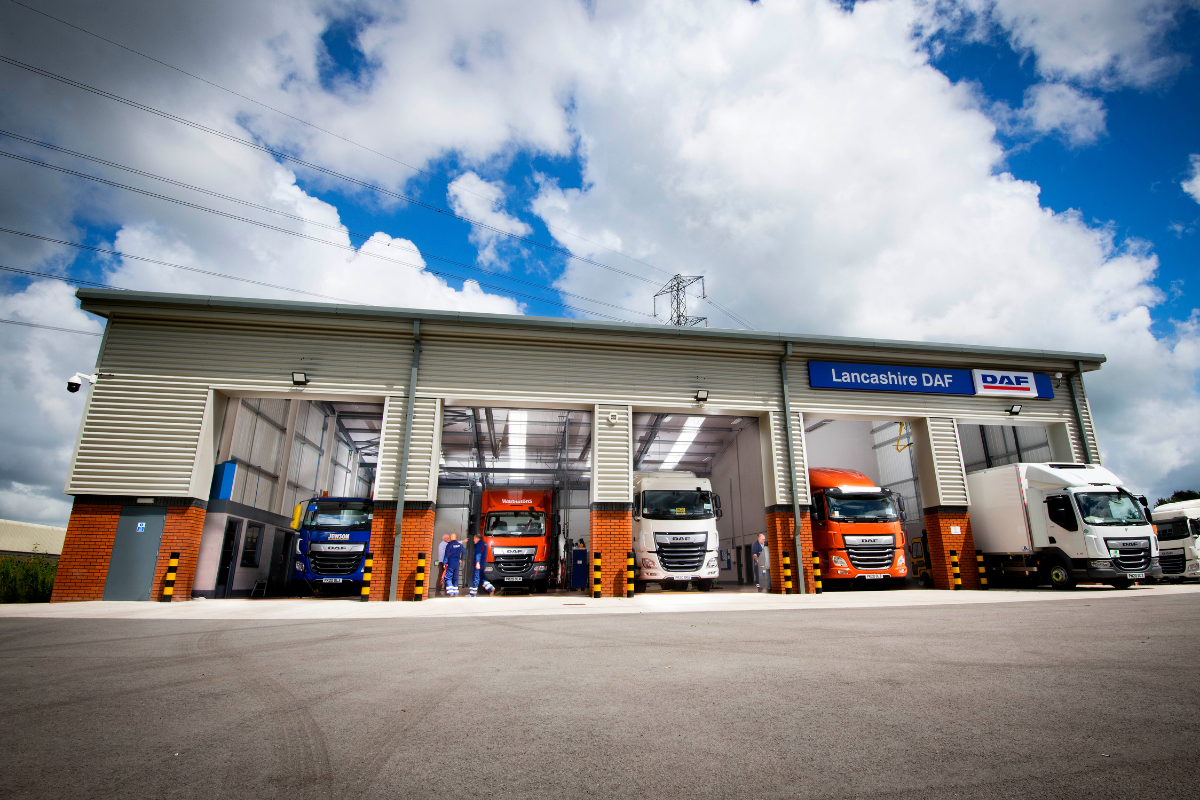 30 Nov

A partnership to be proud of: collaborating with Lancashire DAF

Lancashire DAF are a UK distributor of DAF trucks, supplying DAF chassis cabs and related products to operators across the country. With a longstanding relationship between Lancashire DAF and Gray & Adams, we spoke with its Managing Director, Paul Entwistle to discuss the collaboration process and industry trends.

Tell us a bit about the business and your role?

I'm the Managing Director across both of our businesses, Lancashire DAF and Lothian DAF, which has sites in Loanhead and Bathgate, both near Edinburgh.  We're one of the biggest fleet suppliers for DAF Trucks UK, with 2,000 products sold last year. We are primarily a chassis supplier, but some of our products are made to order and are bespoke, which is when close collaboration with Gray & Adams is important.

Tell us about the relationship you have with Gray & Adams and how has it been beneficial to the businesses.

Everyone knows everyone in this business and Gray & Adams are renowned for being one of the premium body builders. Many of our customers source the chassis from us and the body from Gray & Adams so we work in partnership to ensure our products are compatible. The most important thing for us in the relationship is clear communication. Our two businesses are very open with each other which is why we've worked so well together for the past 35 years. We've always found the team at Gray & Adams to be highly skilled and professional.

Tell us about the process of collaboration on the rigid body products between Lancashire DAF and Gray & Adams and how it benefits the end user?

The main thing to take into consideration is the wheelbase of the chassis as well as other elements such as, whether it's a day cab or a sleeper cab, the type of air stack, critical for fridge clearances, and also the position of other chassis mounted ancillaries. These factors will all affect the design of the end product. Vehicle loading calculations, axle weights and centre of gravity are also important pieces of information that need to be considered. We need to work collaboratively throughout the process, sharing this key information so we provide a vehicle that is not only practical to use, but also meets all legal requirements. We also liaise closely with the customer, so we can ascertain how they intend to operate the vehicle as this will help inform the final design.  Additionally, as our vehicles most commonly operate on the high street, we must ensure that drivers have correct, easy and safe access to the load at all times and that new technologies including cameras, safety sensors and direct vision are correctly specified and fitted in order to minimise the risk to the public, who are often in close proximity to these large vehicles.

What are the key opportunities in the industry from a Lancashire DAF perspective?

Alternative fuels are going to be the next opportunity, but from my perspective, I don't think we'll be seeing hydrogen as a major fuel source for around 5-10 years. We really need to start considering the generations in front of us – there's some good conversations happening but we need to start taking action, particularly with reducing CO2 emissions for trucks and heavy goods vehicles. We have seen the rapid introduction of electric refrigeration on rigid rigid vehicles. This again involves close cooperation with the body builder to ensure the vehicle is supplied with the correct PTO or alternative drive system to allow the fridge to take power from our much cleaner Euro 6 engines. Electric trucks are a significant investment, so operators need to be confident that the infrastructure is there to support the change.