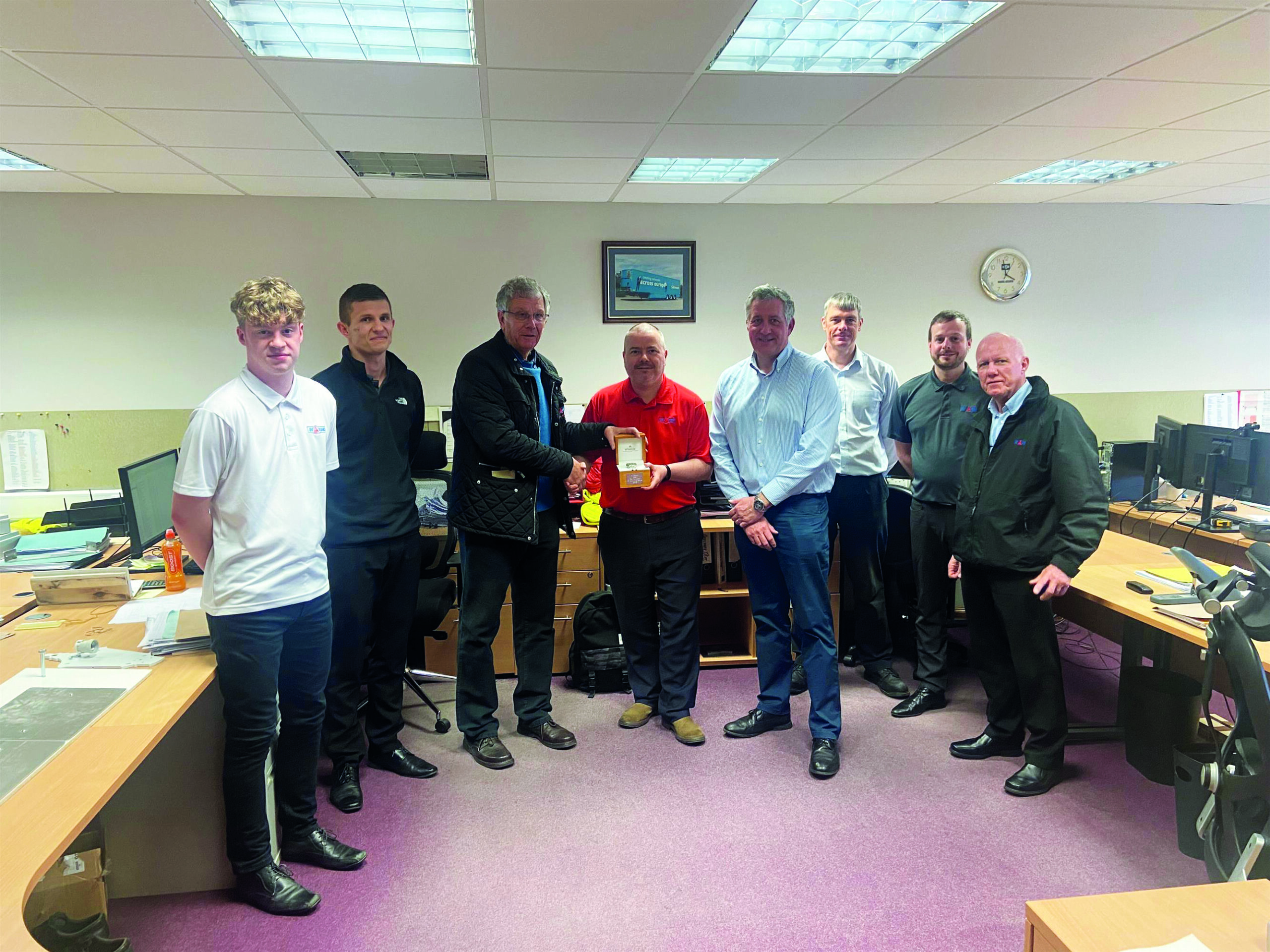 18 Jul

Neil Gilland – 25 Year Long Service Award

Neil Gilland is celebrating his 25-year anniversary at Gray & Adams. He started with Gray & Adams in the Drawing Office as a CAD Engineer on 13th April 1998.

By 1999, Neil began working with Lewis B Gray and Bob Reid to develop a refrigerated lifting floor trailer. Two demonstrators were built in early 2000 and they went into service for customers trials as soon as they were ready. Since then, Neil has been heavily involved in these trailers and they have proven to be extremely popular with Gray & Adams customers and are a huge part of build numbers.

In the early 2000s, Neil was involved in the early days of automation in the factory after the introduction of new CNC machines – plasma, laser and router all of which are still programmed in the Drawing Office. The Foam Injection machine also came online at around the same time and Neil worked to put ideas on paper for the foam-injected panels to get them to the production stage.

In April 2007 he took on the role of Drawing Office Manager, which he is still in today. Also in 2007, Gray & Adams moved into a newly completed, open-plan office in Fraserburgh, which is still their current office. Gray & Adams has invested heavily in the facilities at Fraserburgh as the company has grown. This means that long-serving employees have seen some changes in their time, Neil comments that "the Fraserburgh site is much bigger now than when I first started at Gray & Adams, due to expansion into where neighbouring businesses used to sit".

When asked about what Neil enjoys most about working for Gray & Adams, his reply followed:

''No two days are ever the same with such a wide variety of projects that we cover, the time has always flown in every day and I still cannot believe it is 25 years, it really has been a privilege to work for so many years for such a superb company and in my home town just a few minutes' walk from my house.  I am not alone with many years of service, and I think it says a lot about the company that so many people have been here a long time not least in my Office where I have a great team''.