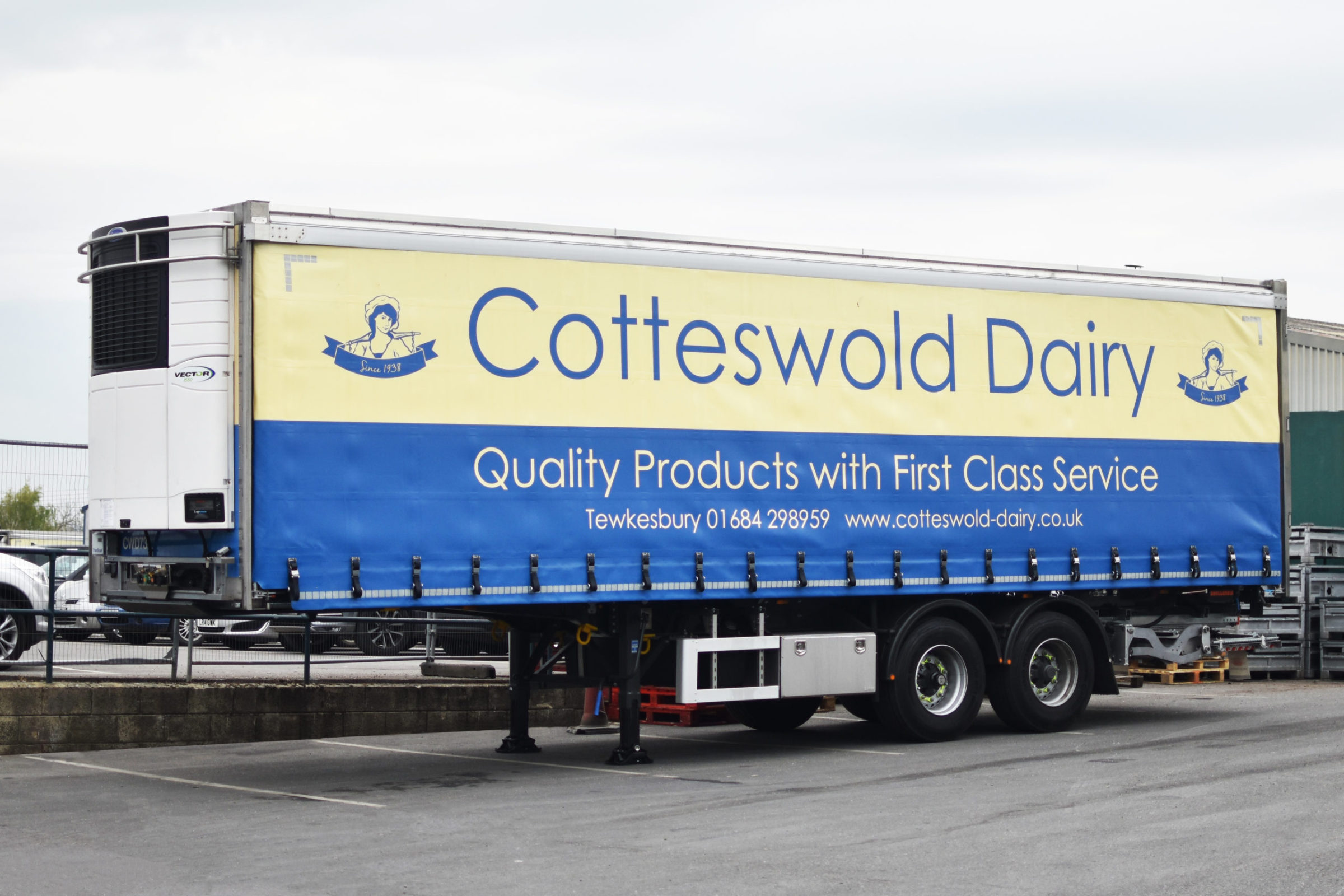 07 May

Driving success: Gray & Adams and Cotteswold Dairy

Cotteswold Dairy based in Tewkesbury, Gloucestershire, is one of the largest Independent Family Dairies in the UK, supplying England and Wales and processing more than 80 million litres of milk each year. It manages every step of the milk journey from milk collection at the farm, to processing, to distribution and delivery to the customer. It operates from three service depots located in Cheltenham, Shropshire and North Wales, as well as its main production site in Tewkesbury, and works with over 40 different family farms which are local to the dairy.  

The specification for Cotteswold's fleet is varied but all must be able to hold bottled and crated products that offer product security and ensure consistent temperature control to hold the produce at the correct temperature, as well as being robust enough to keep up with the pace of the Dairy's hardworking operations. 

 As family businesses with shared ethics and values, Cotteswold has worked with Gray & Adams (Ireland) since 2003 and have built a strong partnership, delivering a range of insulated and refrigerated curtainsider trailers. Their trailers are varied and includes specially designed double deckers to optimise the variety of products carried. In 2021, they commissioned a new 10.6m urban insulated and refrigerated curtainsider trailer to give increased capacity over their existing 26 tonners – a first for their fleet. The Dairy has also worked with our Doncaster team on their rigid vehicles since 2019. 

Fleet Logistics Manager at Cotteswold Dairy, Ruairi Spencer, said 

"We still have Gray & Adams manufactured trailers and bodies which go back as far as 2003 and they are still in service. Gray & Adams is the supplier of choice for our Directors due to its durable and long-lasting, high quality product" 

During the Covid-19 pandemic, Cotteswold saw a rise in demand for its doorstep delivery service, which offers customers fresh milk direct to their door, at peak freshness. With demand for their produce being so high, and the operation running six days a week and 52 weeks of the year, the reliability and durability of Gray & Adams trailers ensures that their fleet is always in service and available, with minimal disruption or downtime caused by equipment failure. 

To meet this high demand, the Gray & Adams team work hard to ensure that all customer needs and specifications are met through diligent customer service and the application of innovative, industry expertise. 

Ruairi said of the relationship, 

"The Gray & Adams team provide insight and industry knowledge, sharing best practice and ideas with us whenever we get in touch. They are inquisitive and seek to understand our business and our challenges so that they can add further value to our operations through our fleet. In the time I have been with the business, the team at Gray & Adams can be relied upon to ensure we get exactly the high quality, hard-wearing products that we need, and we have a great working relationship with them too" 

Find out more about Cotteswold Dairy in this video.