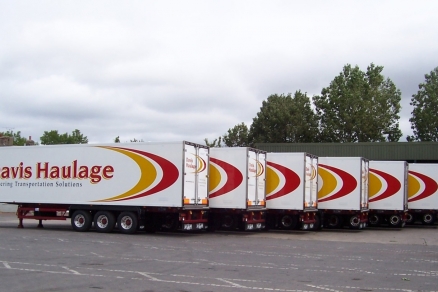 28 Aug

Davis Haulage: 'Gray & Adams Does Exactly What is Says on the Tin!'

Davis Haulage Ltd has recently embarked on a major expansion programme in Crewe, Cheshire. They are investing over £1.5m on a site there, and the plan to convert the space into a chilled storage and cross-docking facility is nearing completion.
Over the last three years the company has enjoyed double-digit growth in excess of 50% per annum, and to cope with this significant incremental business they ordered a considerable number of trailers from Gray & Adams.

Davis Haulage Ltd is an experienced transporter of temperature sensitive products. The company specialises in chilled distribution for companies with very short lead times, for day one delivery to all the major supermarkets.

The recent purchase of Gray & Adams dual temperature trailers helped Davis Haulage to secure a major contract with Tesco. These new trailers will be the first in the fleet to be specified with moving bulkheads and twin evaporators for increased flexibility of use.

The company prides itself on its reputation for delivering reliable transport solutions to their customers and it is for this same reason that Davis Haulage believes in the Gray & Adams product.

Customers are given the opportunity to participate fully in the design of their trailer, and the Gray & Adams design team make every effort to understand their customers' operational requirements during development. Customers can therefore be assured of the most appropriate trailer specification for their application.
"When we deal with Gray & Adams we know that we will get the exact product that our operation requires. Too many times in the past we have approached other suppliers who say that they can build what we need but the spec is never right…Gray & Adams does exactly what it says on the tin!" – Damion Davis, Managing Director, Davis Haulage Ltd