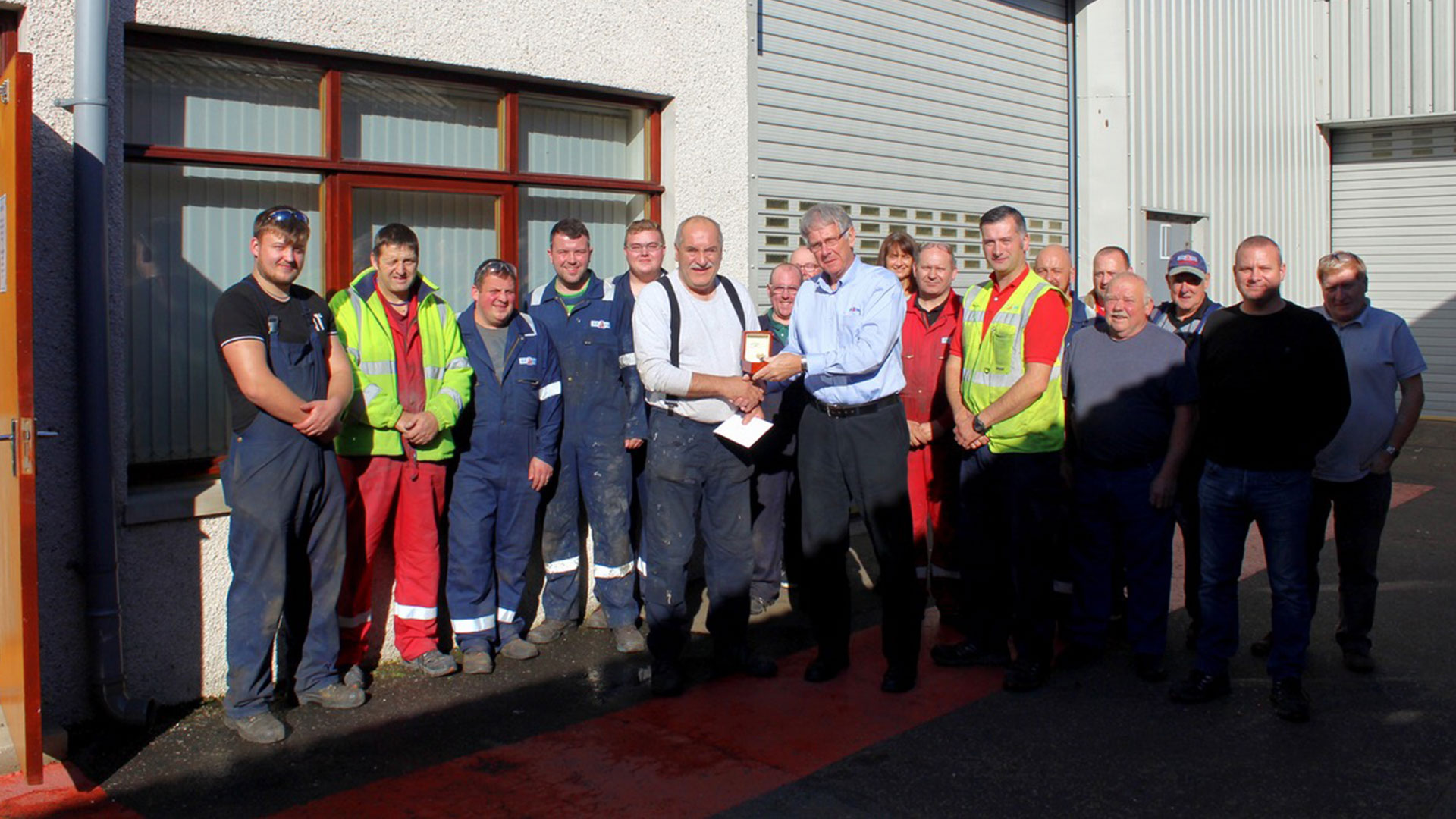 13 Dec

Family ties: Gordon & Donnie Harper
Maintenance Manager, Gordon Harper shares his Gray & Adams experience so far having recently taken over the role from his father, Donnie Harper. Donnie retired from Gray & Adams in September, having worked with us for almost 25 years.
What is your role at Gray & Adams and what does it entail?
I took over the role of Maintenance Manager from my father after his retirement in September. I manage a team of 11 maintenance personnel and together we are responsible for providing both proactive and reactive, multi-skilled maintenance services across all of our operational equipment. This amounts to 5,374 pieces of plant and tooling in our Fraserburgh site and our team ensures proper maintenance is carried out to ensure plant and equipment are kept running efficiently.
Part of my role is to manage our maintenance stock ensuring there are spares available to keep equipment running smoothly. Through planned maintenance and operational effectiveness we have been improving machine downtime.
What made you want to work at Gray & Adams?
The opportunity to work in a challenging and rewarding environment as well as the reputation the company has for being a good employer – my father worked here for 24 years and couldn't speak highly enough of it.
What are your first memories of your father working at Gray & Adams?
I remember him taking trips away to different companies to test the equipment being implemented at Gray & Adams. He would speak about improving processes and I could tell his knowledge and experience were second to none. I also remember him taking various customers on tours round the site.
How long have you worked at Gray & Adams and have you received any training and support from your father?
I started a year passed August and spent the first year shadowing him. He was always on hand to pass on the knowledge and is still happy to help.
How do you feel about taking over his role?
His experience and specialist knowledge is irreplaceable but I am looking forward to bringing my own experience into the role and hopefully building up the same reputation. The existing set up works well so I will be looking to keep that running efficiently while also looking for ways in which we can improve our processes.
What is the best thing about working at Gray & Adams?
No two days are the same, you never know what's going to happen or challenges you may face, which keeps the role very interesting. I work alongside a very good team with a strong work ethic, who pull together to resolve any issue we may face.