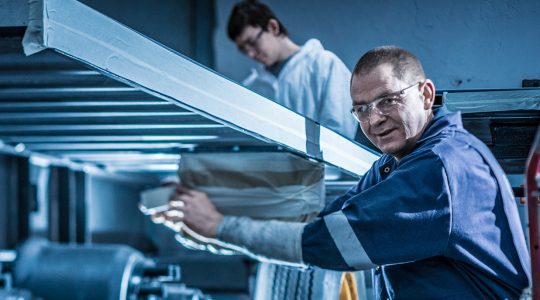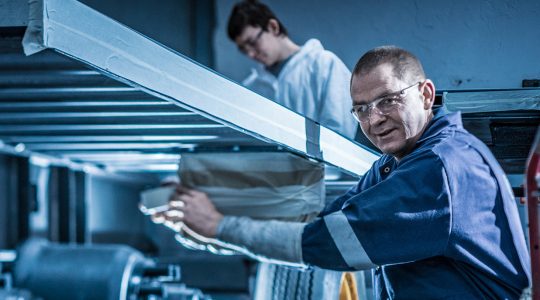 04 Jan

Fife Creamery and Gray & Adams Continue Longstanding Relationship with the Delivery of New Drawbar

The drawbar will be used for local distribution during daytime hours but is also used in a night time trunking operation between the company's main depot in Kirkcaldy, Fife and their Northern distribution centre in Grantown-on-Spey in the Scottish Highlands. This flexibility, along with the increased capacity that a drawbar configuration can offer over a standard rigid, made the purchase of this type of equipment particularly appropriate for the Fife Creamery set-up.

Fife Creamery is one of Gray & Adams longest standing customers and in fact was one of the very first companies to purchase vehicles from Gray & Adams Dunfermline when the subsidiary of Gray & Adams in Fraserburgh was established in 1976. Incidentally, the Gray & Adams headquarters and Fife Creamery both celebrated their 50th year of business in 2007. Both companies have grown considerably over the years, both dominating the Scottish chilled foods industry in their respective markets. Gray & Adams has also expanded beyond its Scottish roots to become the leading supplier of quality refrigerated transport solutions to the entire and has an ever-increasing customer base in as well. All of Fife Creamery's 27 vehicles are a Mercedes chassis and Gray & Adams rigid body combination.

Richard Wishart, Logistics Manager for Fife Creamery, explained that the reason for their long term partnership with Gray & Adams as a supplier is mainly due to the longevity of the product.
"We tend to get an eight year life out of a Gray & Adams body because of the quality of the initial product. Although the extended life of the equipment would be our main reason for continually purchasing from Gray & Adams, we also cannot fault the company on service levels and this extends to after sales. If we ask for something to be done, it gets done and on the odd occasion that we would come across a problem Gray & Adams are quick to respond and get it sorted." – Richard Wishart, Logistics Manager, Fife Creamery
Fife Creamery has increased its product range from traditional dairy items to include an ever-growing range of chilled foods, from meat, poultry and seafood products, to condiments, sandwich fillings, ready meals and juices. As well as this, the company's customer portfolio has expanded and now includes a long list of restaurants and hotels, caterers, sandwich and delicatessen outlets, coffee shops and visitor attractions as well as a number of NHS and Further Education contracts. The focus on product quality and customer service that are borne from being family-owned, are coupled with an innovative and contemporary approach to business. It is these attributes that are responsible for keeping the company at the forefront of a highly competitive market.