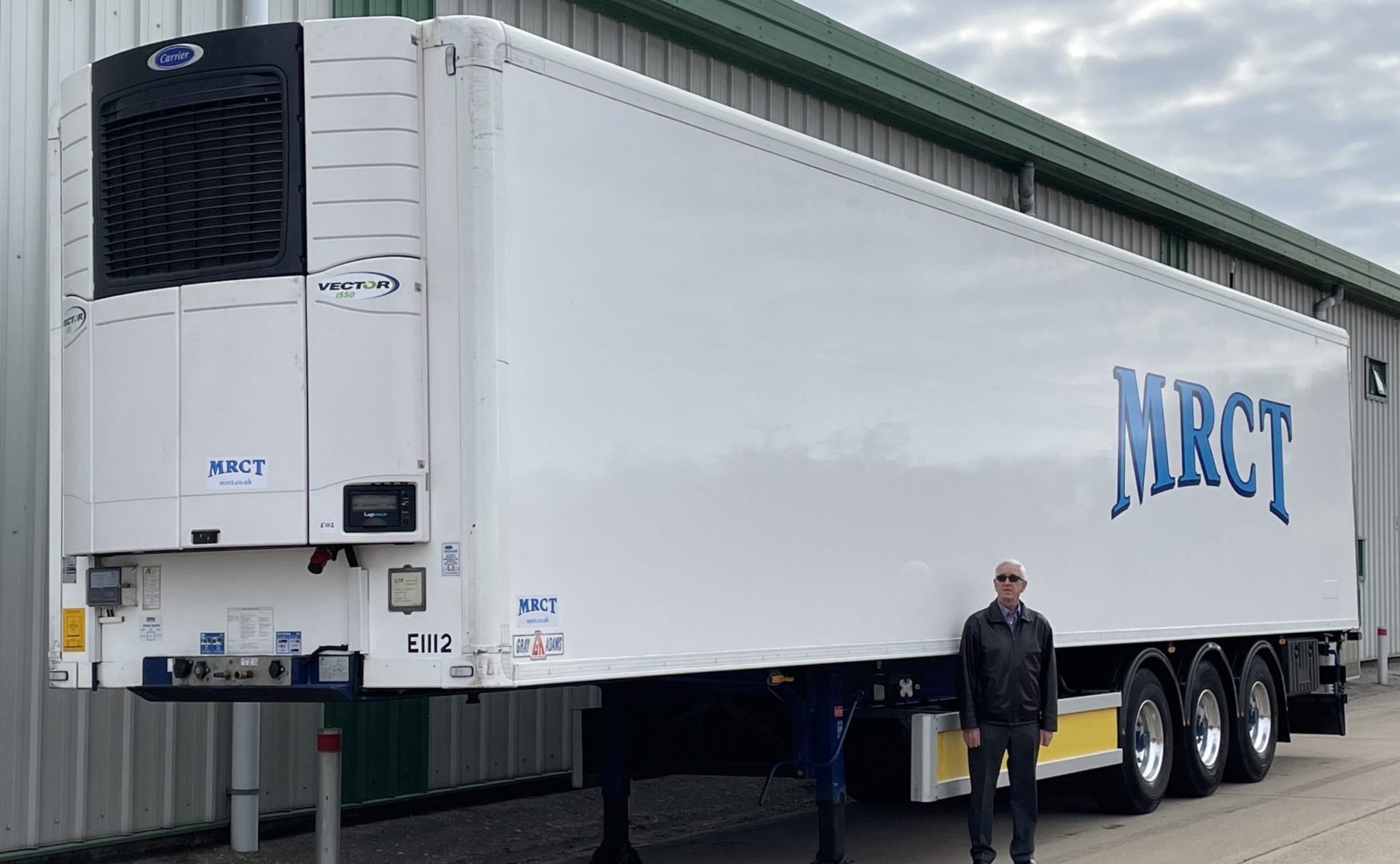 05 May

The BIG Interview: Graham Moore of MRCT

For March's BIG interview, we spoke to Graham Moore, Joint Managing Director at Suffolk-based Moores Refrigeration Controlled Transport Limited (MRCT).

How long has
M
RC
T
 be
en working with Gray & Adams
?
We have been working with Gray & Adams for over 30 years, since before their Doncaster site was in operation. Working in the industry at that time, we'd heard good things about their products and had been impressed by what we'd seen of their build quality. We got in touch and have been working with them ever since. 
What services do 
MRCT
 provide and in which sectors?
MRCT has been delivering temperature-controlled food products since 1969. From the innovative beginnings of refrigerated containers fixed to flatbed trailers, to the purpose-built vehicles of today's modern fleet, it has been serving customers of all sizes for over 50 years.  
We provide a lot of deliveries from factory to regional distribution centres (RDC's) and also manage a large volume of inter–factory movements – we cover a range of services but in the main, we're working on temperature-controlled product transport and logistics across the UK. 
How do you feel the 
MRCT
 business aligns to the Gray & Adams business?
We're both family-owned businesses and for MRCT, it's about the service we receive, as well as the fact that we like the product. Our business is focused on understanding our customers, providing excellent customer service, good communication and on-time delivery, which is something that we share with Gray & Adams. 
If I have a question, or a problem, I can speak to them or see them at any time. The team at Gray & Adams make sure they are available to us at any time. Their commitment to building a strong direct relationship ensures that we receive great service and their guarantees around product quality and on-time delivery are reliable, which creates a foundation of trust. 
What challenges do you see the industry facing at the moment?
The biggest current challenge is going to be the loss of red diesel – which will create a major cost to hauliers.  
Another challenge is managing industry talent. We're seeing some challenges in terms of attracting people to the industry and then a subsequent challenge of keeping them in your business. Everyone wants good people and there is fierce competition for staff, in terms of retaining the best industry talent. 
What are the key innovations in the industry in 
202
1
 from your 
perspective
?
Of course, there's always bigger and better technology to invest in, which is a challenge in itself. We're seeing more and more options for sustainable refrigeration technology on the market such as electric or battery powered fridges, and related innovations which can further reduce its carbon footprint. Green refrigeration will be a major cost and education to all of us across the industry. 
Other innovations we're interested in at the moment would be design for greater aerodynamics or greater fuel efficiency from tyres with low rolling resistance.  
Longer semi-trailers (LST's) are another interesting prospect which have the potential to make a difference to transport costs. We've been running these since the beginning of the Government trial period and have had good results from using them. 
Double Decks are another key innovation which, although commonplace now, have had a huge impact on the industry. 
How does 
MRCT
 ensure it always stays at the forefront of industry innovation?
We go the extra mile for our customers and therefore part of our role is to have an in-depth knowledge of what our customers need. This, in turn, allows us to keep a focus on evolving requirements from a customer perspective, which keeps innovation at the forefront of our service. 
How important is sustainability when considering the specifications of your fleet
 and how does Gray & Adams help you to achieve this? 
I don't think there's anything particularly unique about our specifications, but Gray & Adams' collaborative service allows us to access technical design support which helps us to maintain the most sustainable options for our fleet. Their expertise supports us to find out what's available on the market and engineer our products from there.  
Are there any other key drivers which will impact how your fleet evolves moving forwards?
It's a moving feast which is heavily reliant on both our customer demands and new technology. For instance, many years ago we did a lot of hanging meat for customers and had our vehicle specifications engineered to support this. Later this became less popular with customers which meant we developed fewer vehicles with this included. However, in recent months it has become popular again – Our customer requirements are constantly in flux and relate to market trends. 
Finally, your thoughts 
about the
 overall
 service
 and aftercare
 received from the Gray & Adams team?
We really like the Gray & Adams product and have been buying steadily over the years. In terms of service, it's the best we've found in our 50 years in operation. We like the fact that there's a repair centre nearby and it is close to two of our locations, in some ways this has been a factor in building our relationships with the Gray & Adams team. Gray & Adams offers a complete service and product package, unlike anything else on the market.