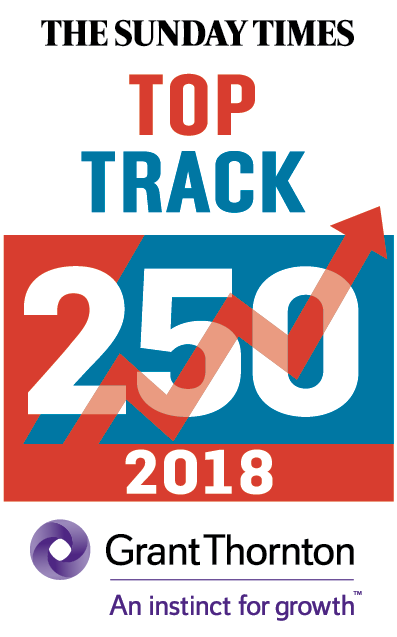 19 Oct

Gray & Adams celebrate 2018 Sunday Times Top Track 250 success

We are delighted to celebrate Gray & Adams recent listing at No. 210 in the 14th annual Sunday Times Grant Thornton Top Track 250, which was published in early October. One of only 18 companies based in Scotland, this beats our placing of 230 in the 2017 Top Track 250.

The Sunday Times Grant Thornton Top Track 250 league table ranks Britain's private mid-market growth companies with the biggest sales. It is compiled by Fast Track and published in The Sunday Times each October, with an awards event in November, and alumni dinners during the year.

Peter and James Gray, who are joint Managing Directors of Gray & Adams, commented:

"It is a pleasure and a privilege to be part of these awards again this year. Our team works incredibly hard and their dedication to staying innovative and always looking for a better way is integral to the considerable success and growth we have achieved together this year.

We will be attending the awards dinner in London and look forward to celebrating our achievement at the awards dinner next month with a renewed focus on our continued growth on the year ahead."

The 2018 Top Track 250 supplement can be viewed on the Sunday Times Fast Track website.