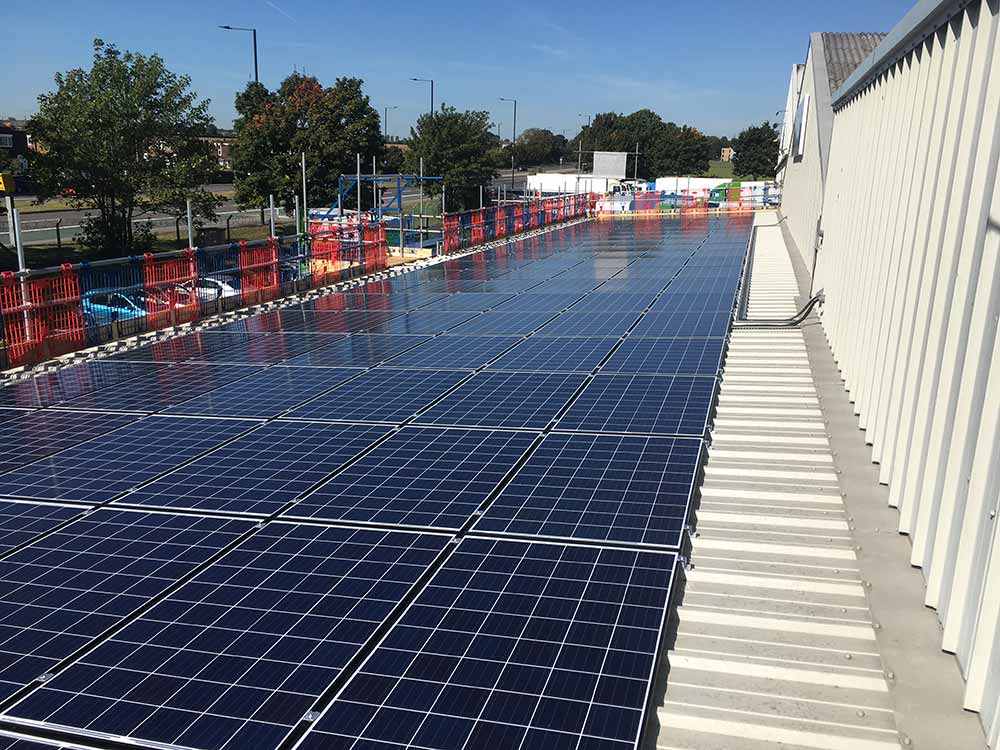 09 Jan

Gray & Adams (Doncaster) cut their carbon footprint
Gray & Adams (Doncaster) has been striving to cut its carbon footprint and, after months of surveying, designs and applications, we are delighted to say that it now has Solar PV.
With the professional knowledge of the SRS Works team, we now have two Photovoltaic Solar Systems installed on two separate buildings with a combined maximum power output of 63KW at any one time which, as a comparison, is enough to power 315 computers or boil 52 kettles at the same time.
Combined, the systems consist of 225 tier 1 rated PV modules, manufactured by the reputable 'Hanwha Q.CELLS'. Each module is able to produce a maximum of 280 watts of power during peak periods and should see Doncaster achieve considerable cost savings for many years to come.
In the warmer summer months, if the weather is very good and the system is generating to its maximum capacity, we are predicting that during certain periods (which could be anything from two minutes to two hours) the site could be completely self-sufficient and not reliant on the national grid.
With a warranty of 12 years per module, we have every confidence this system will create a lasting sustainable impact for the business in Doncaster and as a whole. All power generated DC by the modules is then run through industry leading Solis inverters that deliver our AC power and can be used day to day for office and production areas alike.
We also have an estimated CO2 emissions saving for the first year of 34,429kg. We are already looking forward to next year's summer days so the system can showcase its carbon-busting capability in full.