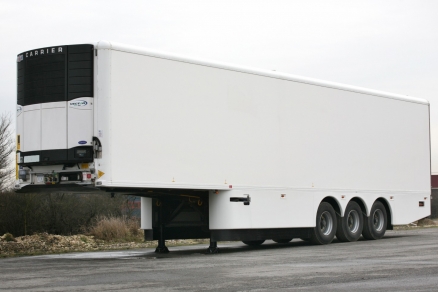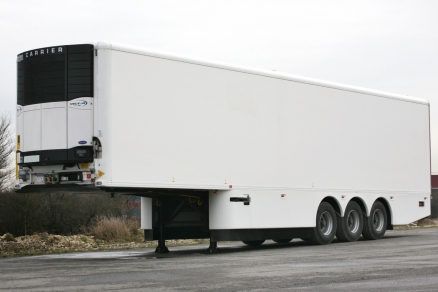 08 Mar

Gray & Adams 'Eco-Range' Unveiled

Today, every commercial vehicle operator will be all too familiar with the challenges faced from increasing fuel costs and pressure to reduce carbon emissions. For over five decades, Gray & Adams has been responsive to market demands.

Gray & Adams has offered products that help to reduce fuel consumption and increase operational efficiency for many years, long before the environment became an issue of such key concern, but today's economic climate, escalating fuel costs and increased awareness of environmental issues has given these products more relevancy in the modern market. The products that fit under this umbrella have been rebranded as the Gray & Adams 'Eco-Range', consisting of the 'Eco-Aer', 'Eco-Max' and 'Eco-Low'.

The Gray & Adams Eco-Aer refers to the range of modifications that have been developed for new refrigerated trailers or bodies which make the vehicle more aerodynamically efficient. The Eco-Aer has been independently track tested at MIRA and has been proven to offer a significant improvement in fuel consumption, compared with a 'standard' specification reefer.

Tests carried out proved that, under certain operating conditions and with the full Eco-Aer package fitted, a saving in fuel consumption of up to 10% can be achieved. Using the average HGV distance of 130,000 km and a cost of £1.00 per litre of fuel, potential maximum savings equate to a fuel saving of over £4,000 and a reduction in CO2 emissions of 11 tonnes per annum!

Customer testing in real-life operational trials have substantiated the MIRA findings but companies that primarily use motorway routes and those on long journeys such as European haulage or trunking operations will benefit most from the design and would be most likely to achieve the maximum savings.

The main features that make up the aerodynamic package are tapered side skirts, radiused top cappings and a modified rear roof section which incorporates a vortex generator. The roof modification delays air flow separation behind the vehicle, while the side skirts and radiused cappings smooth air flow around the vehicle and over the top to reduce drag and consequently reduce fuel consumption.

Results at MIRA showed that rigid vehicles can also benefit from the radiused cappings and vortex generator but differences between trailer and rigid operational usage would suggest that most rigids would not, in reality, achieve the maximum savings, due to the typical multi-drop operation style, inner city speed restrictions and traffic congestion, shorter journeys etc.

The Eco-Max refers to the extensive Gray & Adams twin deck range, which can encompass fixed or lifting decks and are available in both temperature-controlled and dry freight configurations. Gray & Adams built their first twin deck trailer in the early 1990s but this product has been developed dramatically over the years and today there are around 1000 in operation across the UK and Ireland. Depending on the specification, the Eco-Max trailer can offer up to 70% increased capacity over a standard 'single deck' trailer, that's up to 44 pallets, meaning less vehicle movements are required to move the same amount of product. Gray & Adams has a diverse range of fixed and lifting deck trailers to suit any operation, from parcel delivery to multi-temperature applications.

Perhaps the most innovative use of these products is the combination of the Eco-Aer with the Eco-Max. One Gray & Adams customer has recently taken delivery of the first refrigerated twin deck trailer, which not only has the sloping aerodynamic roof to the front, but has also been fitted with large radiused cappings and a vortex generator. This company is likely to see very significant savings in fuel consumption since most of the company's double deck operation is trunking work undertaken primarily on motorways so maximum savings can potentially be achieved.

The Eco-Low, which was introduced to the market at the 2008 CV show, incorporates modifications and features which restrict noise emissions from vehicle components to 60 decibels in order to protect residents living in residential areas where night time distribution may take place.

Trials have proven a number of operational benefits of night time distribution, most notably reduced fuel and labour costs and reduced carbon emissions, resulting from decreased journey times of transporting good when roads are less busy. The concept of night time distribution is gaining momentum as a result of continued campaigning by the Noise Abatement Society and more recent support from the FTA and DfT.

Gray & Adams thrives on innovation and is committed to the design and manufacture of bespoke trailers and vehicle bodies for the temperature-controlled and specialist dry freight industry. The Eco-Range demonstrates the Gray & Adams philosophy of giving long-term vehicle efficiency and value for money on the initial investment.

For more information on the Gray & Adams Eco-Range, please click here.