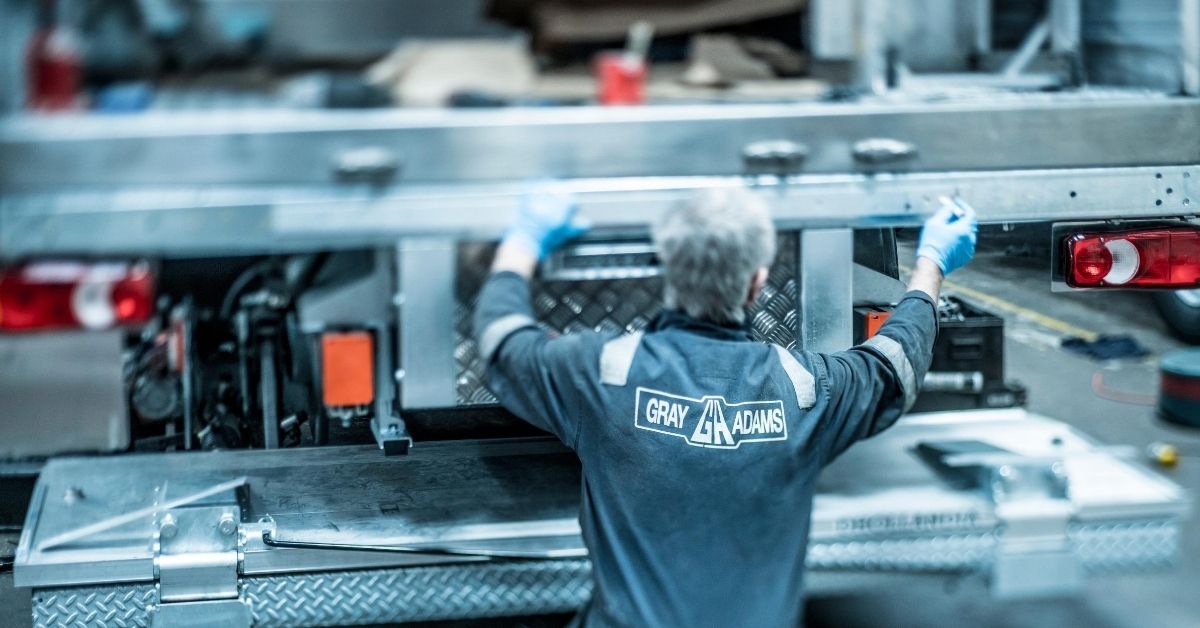 01 May

Gray & Adams Receives 'Silent Approach' Award

At this year's CV Show, Gray & Adams exhibited trailers that have been specifically designed and manufactured with low-noise characteristics. One of these trailers has earned Gray & Adams a prestigious 'Quiet Delivery Certificate' from the NAS-PIEK scheme for the development of a low noise trailer that adheres to 'PIEK Standards'. Gray & Adams is the only trailer/body manufacturer in the UK to receive the award.
In association with PIEK Standards, developed in Holland, the Noise Abatement Society (NAS) has introduced 'Silent Approach' which has been set up to encourage the industry to produce low-noise vehicles and equipment that operate at under 60dB for night time delivery.

The Gray & Adams low noise design has obvious benefits for distributors and residents in areas where night distribution takes place – the distribution company can transport goods when the roads are less busy and residents will not be disturbed by vehicle noise at night.

The 10.5 metre urban delivery trailer that Gray & Adams were awarded the certificate for was purpose-built for Sainsburys and includes features, such as a retractable Dhollandia ultra low noise tail lift and a Gray & Adams low noise floor surface, which reduces noise of loading and unloading roll cages. The low noise floor surface is completely unique to Gray & Adams. The trailer is refrigerated by a Carrier extra low noise fridge, which operates by mounting the engine into an encapsulated box underneath the trailer.

While a lot of the features exhibited at the show are in prototype or early stages, we are excited about the recent developments in our product and are delighted to be one of the first companies in the UK to take a serious interest in low noise equipment.