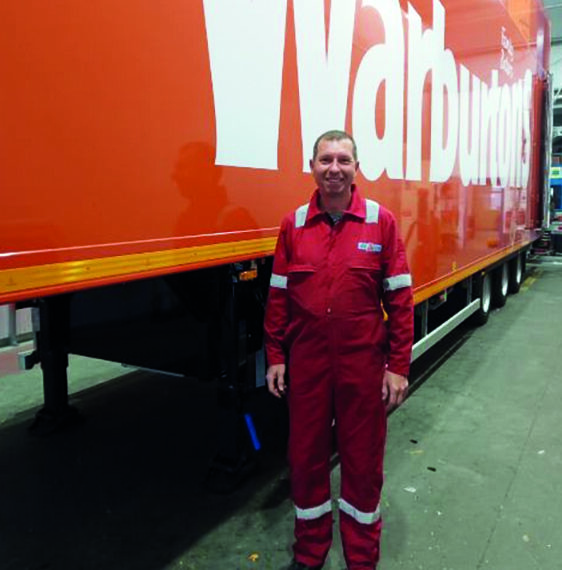 18 Jul

Staff Spotlight – Dariusz Tendera

At Gray & Adams, we are proud of our people, and we work hard to attract and retain talented individuals. As a result, we have a number of valued team members who have worked for the business for many years.

In this edition, we speak to Dariusz Tendera who has been with Gray & Adams for 17 years and works in the double deck completion department in Fraserburgh.

 Q1: What is your role at Gray & Adams and tell me about your day-to-day responsibilities
I am the Line Manager Assistant in the Brake Squad. My role is to have the final check-up on the vans and do a programme test to check that there are no faults and the vehicle is working properly. Once I have signed this off, then it can go onto the road safely.

Q2: What brought you to Gray & Adams?

I had been working in Poland in a Volvo service station and applied for the Gray & Adams job on a website. Gray & Adams had a contractor helping them to find employees from Poland and I was lucky to be selected for an interview. I interviewed with James Gray in Warsaw and shortly after, myself and around 80 others from Poland were invited to join Gray & Adams.

I first started at Gray & Adams in the Brakes Squad doing the fundamental of the trailers. Day by day I found that I could manage the repairs pretty well and focused on working to ensure the customer is always happy. Following my success in the Brake Squad I then progressed into my current role as line manager assistant.

Q3: What has been your biggest achievement while working for Gray & Adams?

I really enjoy it when I can find something wrong with a trailer, an issue no one has seen before, and being able to report it and find a solution.

Q4: If you could do someone else's job (at Gray & Adams) for the day, whose would it be and why?

I would enjoy being a director, like James Gray. Being able to keep an eye on all the different departments and people would be really interesting, and getting an overall view on what's going on in the company.

Q5: What is the best thing about working for Gray & Adams?

I love that everyone is approachable and willing to help when needed. I like that Gray & Adams provide us with training, as well as organising training from the suppliers. Without the suppliers providing us with the technical training on their specific product we wouldn't be able to progress in our department. I enjoy it when I find problems with trailers, as I like the challenge and liaising with the technical office to find solutions.