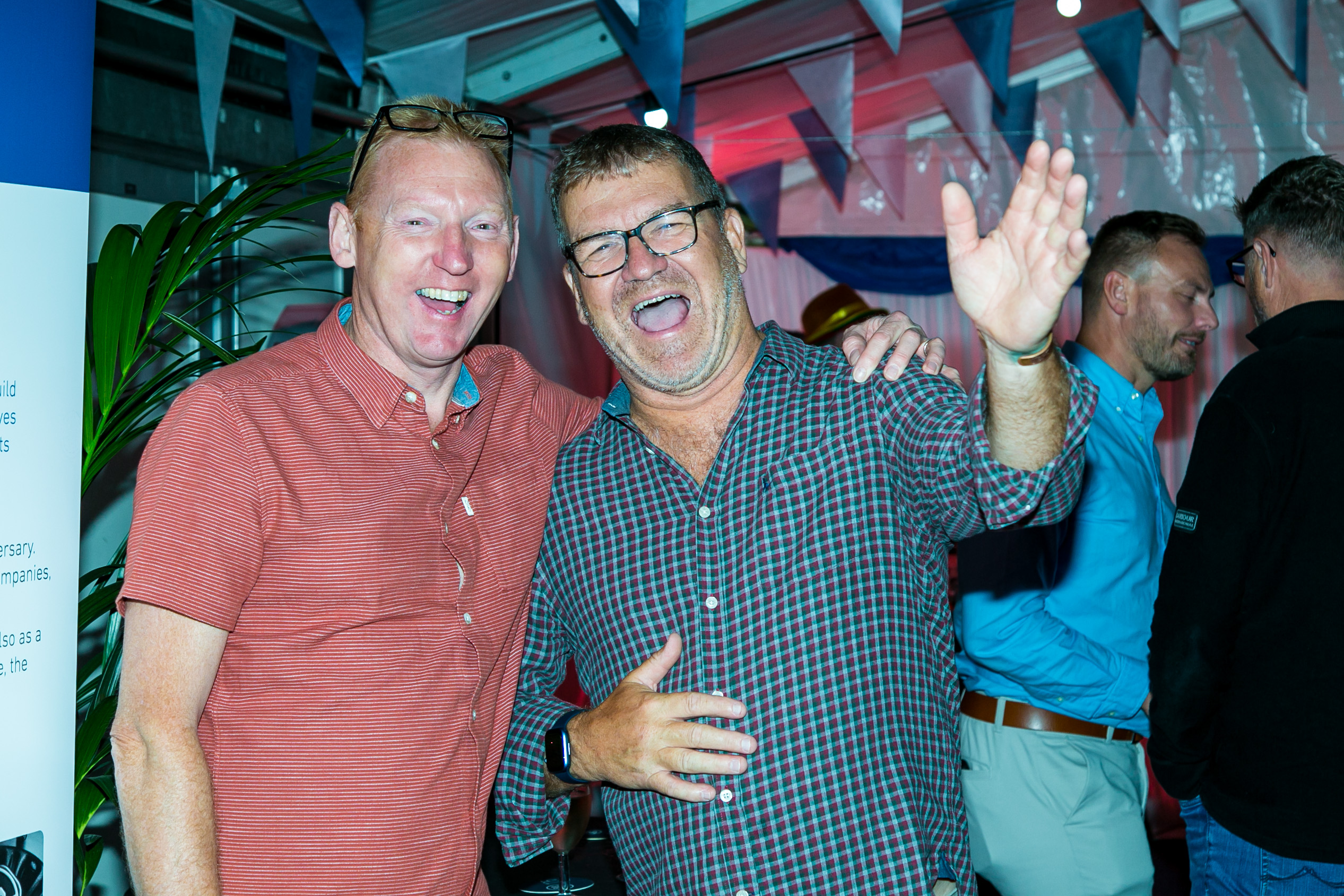 18 Oct

Celebrating Supplier Success – Gray & Adams supports BPW on their 125th Birthday

As a business who has a reputation for unrivalled quality, Gray & Adams believe it is important to foster great relationships with suppliers so we can ensure that we deliver solutions to our customers that bring them value, commercial benefits, and the latest technology. With this in mind, Gray & Adams has partnered with BPW for years, utilising their axle and suspension systems in many of our bespoke builds.

As BPW's parent company, BPW Bergische Achsen KG was celebrating a huge milestone of 125 years in business this year, Gray & Adams were delighted to be invited along to the birthday event and show our support to our supplier and the wider industry.

Carried out over Wednesday 20 and Thursday 21 September BPW's customers and guests were invited from core areas of the transport industry and this included Jim Webster and Ryan Mazgaj from the Gray & Adams sales team.

The event theme was Oktoberfest, to which Jim and Ryan were more than happy to get involved with! Each afternoon started at around 4pm with a seminar on industry-led topics such as electromobility, ladened brake roller testing and electronic brake performance monitoring which provided useful insight from other areas of the industry before the festivities began. Later into the afternoon guests relaxed in the reception area and were invited on a short tour of the production and assembly facilities.

After a quick marquee turnaround from afternoon business seminar to Oktoberfest style, the evening kicked off around 7pm as guests were welcomed back into the main marquee and greeted with a stein of beer from Lederhosen clad BPW Limited staff, including Neill Groves – Managing Director, Glyn Davies – Sales Director, David Smith – Finance Director, plus members from both the sales, marketing, and engineering teams.

To keep in with the theme, a traditional German fayre of bratwurst, chicken schnitzel, fried potatoes with bacon & onions, pasta salad, green salad, pumpernickel bread & butter was served.

The event was a great success and provided an unusual spin on an industry event which our team enjoyed. As well as sharing in the festivities with friends and contacts, as an industry leader, Gray & Adams believe it is of the upmost importance that we show support and celebrate the success of businesses in our industry who's values of innovation and quality align with our own.

Thank you to BPW for the invitation and congratulations on achieving this milestone, from all of us at Gray & Adams.