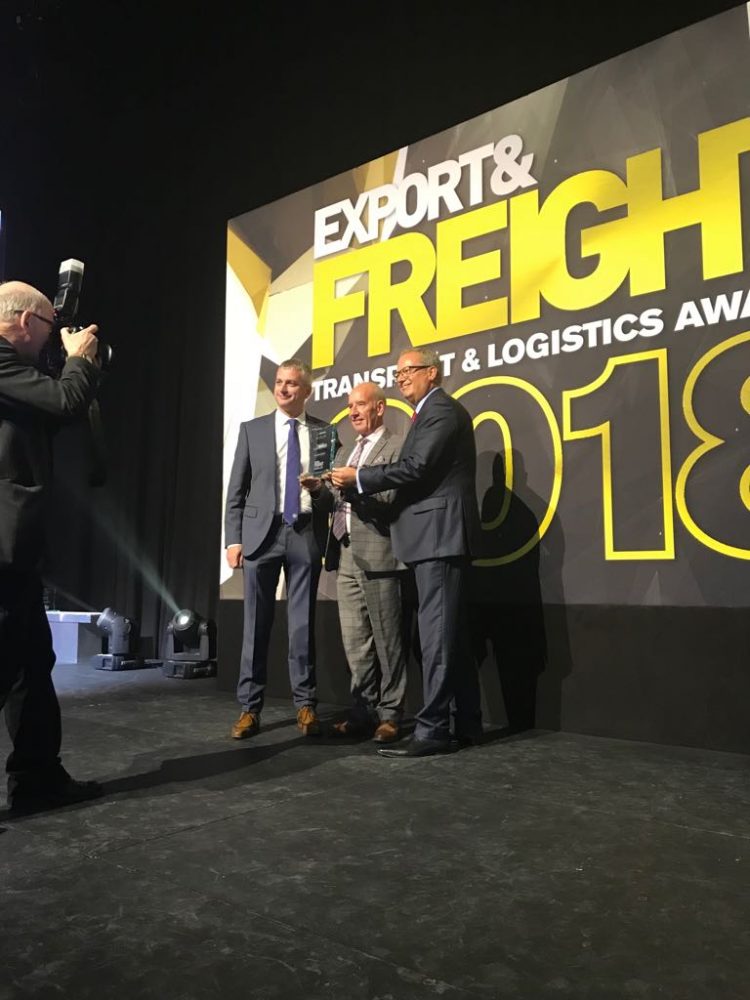 04 Oct

Innovation Excellence Award for Gray & Adams (Ireland)

As the UK's leading supplier of temperature-controlled semi-trailers and rigid vehicle bodywork, Gray & Adams is delighted to have won another industry award at the Export and Freight Awards 2018 – held at the prestigious Waterfront Hall in Belfast on 27 September.

The Innovation Excellence Award showcases companies operating within the transport and logistics sector who have invested in innovative solutions to make their operations more efficient, profitable and successful; from the latest equipment or facilities to cutting edge technology or environmental solutions.

Gray & Adams has had many reasons to celebrate in recent times, having placed 18th on The Sunday Times HSBC International Track 200 League Table and reaching a turnover of £150 million (in 2017), having been awarded the titles of Refrigerated Rigid of the Year, Trailer of the Year and the award for Innovation at the 2018 TCS&D Awards and now winning the Innovation Excellence Award.

The award submission highlighted the development of a bespoke mobile app for Gray and Adams Ireland, which provides a more comprehensive but streamlined method of recording key production data for the team at the Newtownabbey site.

With an estimated return on investment in the first 12 months expected to be in excess of £88,000, this innovation has been crucial to ensuring Gray & Adams remain at the forefront of innovative practice. The App will be rolled out across all Gray and Adams depots throughout this year.

The business' success at these awards recognise Gray and Adams' achievements in prioritising innovation, which add value to customers and staff alike. This new, fully digital, process has improved efficiencies, enhanced quality control, allows for improved sustainability and better overall visibility across the production process.

Billy Dougan, Managing Director at Gray and Adams (Ireland), accepted the award and added:

"Gray & Adams has a strong business ethos built around people. The award win is testament to Gray and Adams'commitment to continuous improvement and dedication to adding value in every aspect of our process. We are very proud to have won this award as innovation and delivering the very best for our customers is at the core of everything we do".