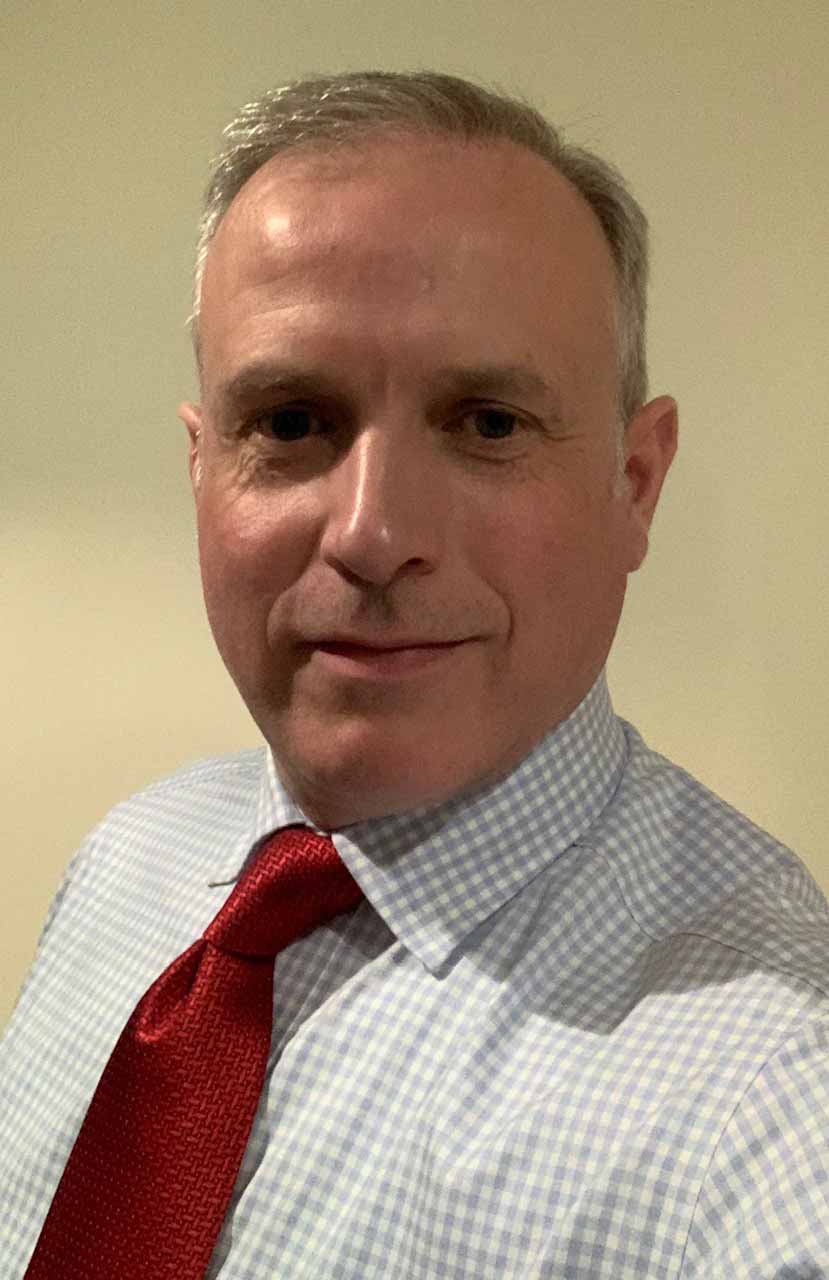 09 Jan

Staff spotlight: Geoff Potter
As Geoff Potter takes over the role of Managing Director at Gray & Adams (Ireland) he gives an insight on his future ambitions for the business.
Tell us about your career highlights to date?
I feel genuinely privileged to have spent my career in the Automotive and Transport industry. Since starting as a graduate management trainee with NFC PLC I've held roles in business development, operations, manufacturing, product development and aftersales. I'm proud to have been involved in a number of successful projects ranging from the establishment of new distribution businesses to the introduction of new manufacturing and aftersales support operations.
What first attracted you to the role at Gray & Adams?
Part of my responsibility at BRS and Exel Logistics was purchasing vehicles for their distribution, truck rental and contract hire fleets in Ireland. Back then, Gray & Adams was my first choice for refrigerated bodies and trailers – and would be today if I was still running a fleet. Gray & Adams is synonymous with high quality, tailored products and services that somehow manage to incorporate elements of the customers' DNA. Their belief in strong business relationships is also a vital factor. For me, Gray & Adams was the natural choice.
How do you see the future of the industry?
I see a generally bright future for the industry. As far as Brexit is concerned, the industry will do whatever it takes to be successful – regardless of the outcome.
Environmental concerns will play an increasingly prominent role. We have a responsibility to protect the environment and there's no doubt that deforestation, plastic pollution, global warming and air quality all need to be addressed. However, I'm concerned that the global warming debate in particular has become politically weaponised, with reality and facts now taking a back seat and emotion playing the leading role.
I'm a strong advocate of an environmental strategy that encourages the use of optimised solutions from a range of clean propulsion technologies, rather than a single technology solution. I believe that there's no such thing as a "one size fits all" solution and I'm sure that clean combustion engines, fuel cell and battery electric will all play important future roles in transport mobility. The future will be eclectic with an element of electric.
What are your future ambitions for Gray & Adams (Ireland)?
The saying that "change is the only constant" has always been true. However, I believe our industry is currently undergoing a period of unprecedented and dramatic change. In this context it's important that Gray & Adams continue to lead from the front by constantly innovating our products and services. My ambition is to see that Gray & Adams remain the aspirational choice for refrigerated and specialist vehicles.
What are you looking forward to most about your new role?
While much has changed at Gray & Adams, much has stayed the same. Previous Managing Director, Billy Dougan has been a great ambassador for Gray & Adams and I'm very appreciative of the foundation he has built during his 25-year tenure. I'm really looking forward to continuing to work with our established customers as well as developing new opportunities. I want to collaborate with customers, to understand their needs and work with them to help deliver their objectives. I feel very privileged and excited to be leading an extremely talented, innovative and hardworking team at Gray & Adams (Ireland) Ltd.