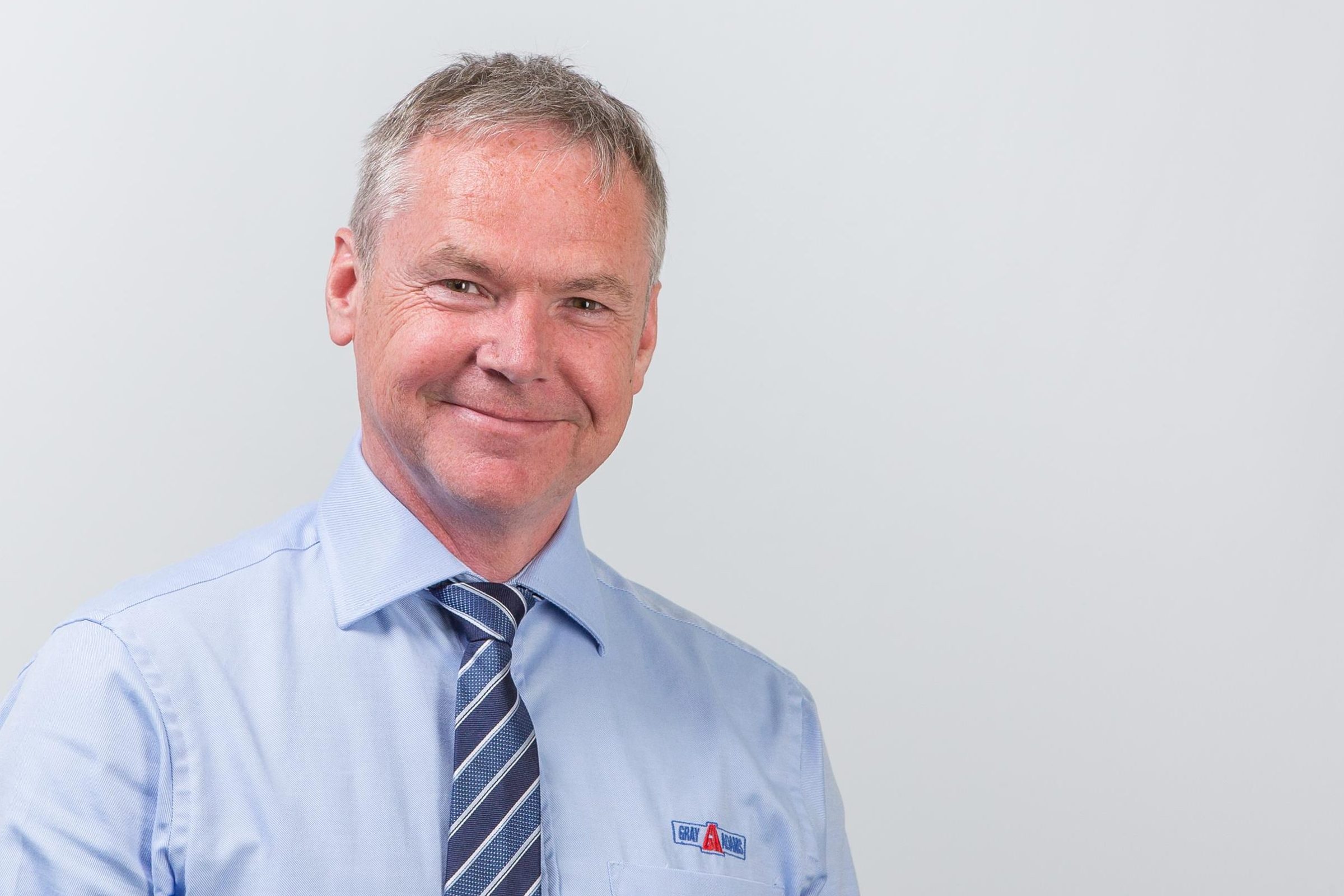 19 Aug

Staff Spotlight: Stewart Massie

For our latest newsletter, we spoke to Sales Manager, Stewart Massie, about his role and experiences as part of our team at Gray & Adams…

How Long have you been working with Gray & Adams and what is your day-to-day role?

I've been with the company for a total of 28 years and I'm the Sales Manager here in Fraserburgh, a role that I've occupied for the past 20 years.  The role not only involves looking after a very loyal group of G&A customers dotted around the UK, but also overseeing all aspects of our Group sales function from producing quotations, assisting our sales team in their day to day enquiries, processing orders, producing build specifications, invoicing and generally providing customers with the service they expect when they come to Gray & Adams with a requirement.  It's a fantastic role to keep you occupied and always throws up a few challenges along the way. 

What attracted you to the company initially?

Good pocket money while I was still at school!  I was born and brought up in Fraserburgh and during the school holidays, my friends and I would take summer jobs at Gray & Adams, whitewashing the factory walls whilst the manufacturing facility was closed for the summer shutdown. Several years later, Jim Gray Snr approached me to discuss taking on a role in sales within the company.  

Tell us about your greatest achievement whilst working for Gray & Adams

I don't want to single anything out as I wholeheartedly believe that every single achievement within Gray & Adams has been the result of the team pulling together and concentrating their efforts on a single goal. Each individual success has had a team of people behind it to make it happen and that's one of the reasons that I'm incredibly proud to work for Gray & Adams.

What current innovation impresses you the most and why?

As a member of the sales team within Gray & Adams, I understand that customers rightly believe us to be at the forefront of innovation, it is one of our values so it's important that we keep exploring new ways of doing things and new technologies.  


One thing that I think is incredibly important across the industry, and across the world, is carbon reduction. Gray & Adams believe it is important to help our customers reduce their carbon footprint as well as reducing our own, therefore the team is excited to see the introduction of all electric fridges and it will be interesting to watch their development over the coming years. 

If you could do someone else's job (at Gray & Adams) for the day, whose would it be and why?

I don't have an HGV license but I would quite fancy taking on the role of an HGV driver for the day. I think having the opportunity to deliver a finished trailer to one our discerning customers which has met their exact specifications, and seeing their reaction when it comes through their gates would be fantastic!

What is the best thing about working for Gray & Adams?

The best thing about working for Gray & Adams, I would say, is the sense of family values and being part of a team. Everyone is working toward one common goal and supportive of one another and it's that sort of atmosphere that makes coming to work so enjoyable as well as having the opportunity to work for a market leader!