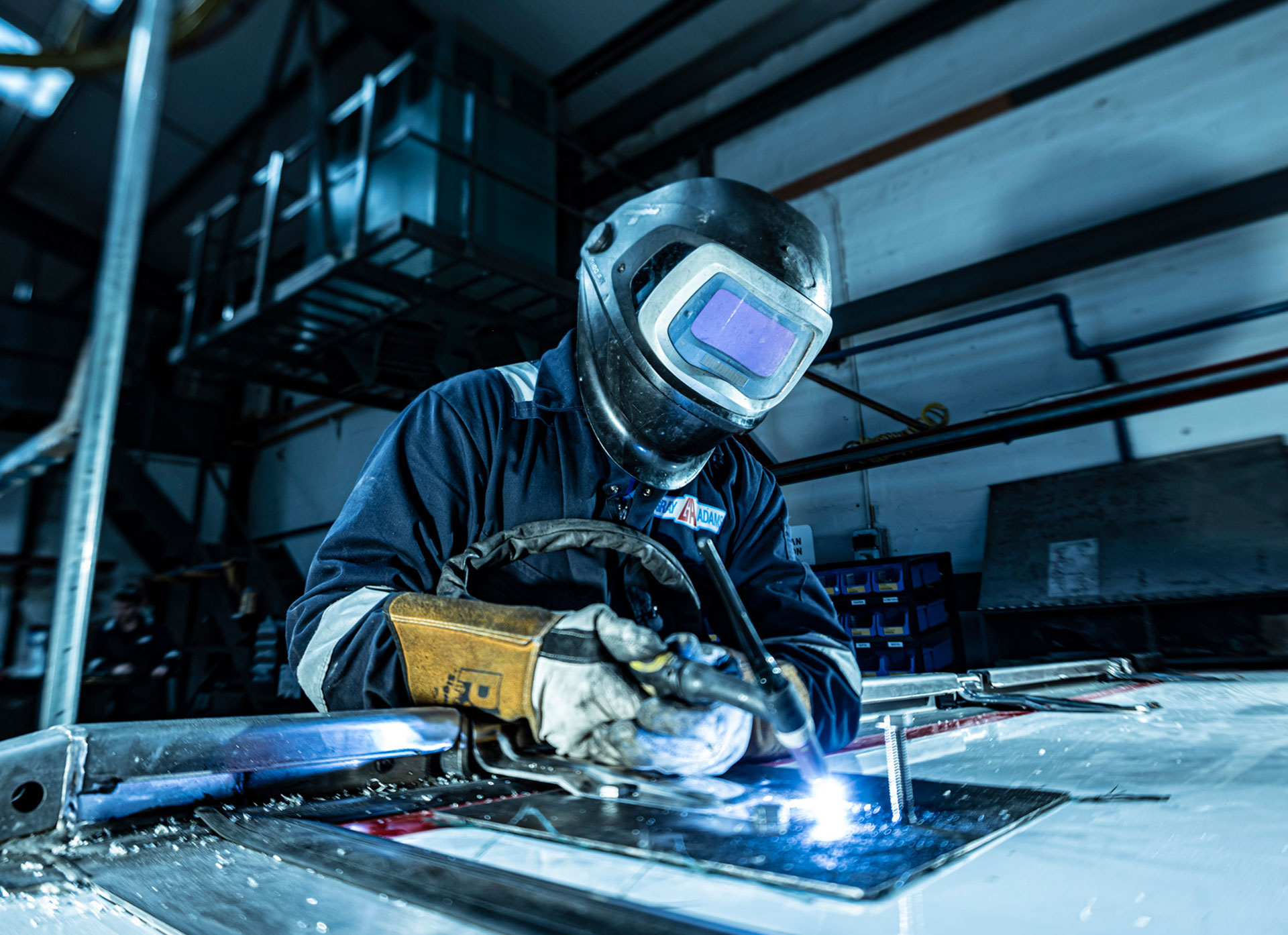 13 May

Staff spotlight: Tom Taylor
With people as the key to our success, we caught up with Managing Director at our Doncaster site, Tom Taylor, to find out a bit more about him and his experience at Gray & Adams.
How long have you been working for Gray & Adams and what is your role?
I started with Gray & Adams in 1991 and have held many roles in the business. With 29 years of service under my belt, I am currently Managing Director at our Doncaster site.
What attracted you to the company initially?
I've always worked in the trailer manufacturing industry from leaving school at the age of 16. So, when Gray & Adams opened up in Doncaster in 1990 I thought I'd apply for the welding vacancy. I started work in April 1991, making stainless steel rear frames.
Tell us about your greatest achievements whilst working for Gray & Adams
For me, getting the role as MD in Doncaster was a great honour. However, I've not forgotten where I've come from and would be more than willing to put my welding gear back on to help out anyone.
What current industry innovation impresses you the most and why?
It's got to be the design and manufacture of the first Gray & Adams refrigerated 40 pallet lifting floor trailer, back in late 90's. A total game changer for our industry.
What current trends do you see making the biggest impact on the Industry?
Electric trucks and electric refrigeration units are most definitely the future. I would also say however, that it's sometime away before we see full E.V vehicles in our cities, or up and down the motorways.
How do you ensure customer service excellence for our customers?
Only by working together, being part of a strong team with the same work ethic and commitment. For me, it really is that simple.
If you could do someone else's job (at Gray & Adams) for the day, whose would it be and why?
Now that's a very hard question! I've worked on the shop floor, then as repairs manager, then moved over to sales, then back as shop floor manager and finally, to Managing Director at Doncaster. I would say I've covered a lot of ground over the years!
What is the best thing about working for Gray & Adams?
We all come to work to provide for our families and working at Gray & Adams for the past 29 years has had its challenges. That said, being part of the Gray & Adams family, you are never alone. There is always someone to call on for help and support when you need it the most. Gray & Adams are a very loyal and respectful company to work for and that's what makes it for me.