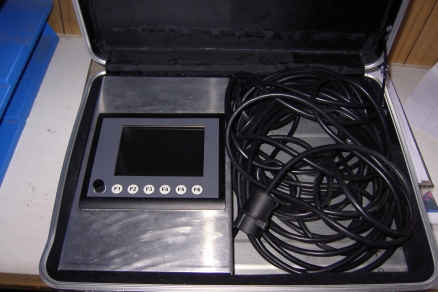 01 May

Unique Fault-Finding Equipment for Lifting Deck Trailers Available from Gray & Adams

Gray & Adams is well known throughout the transport industry for innovation in regards to trailer and vehicle body designs. However, the company has also been instrumental in developing ancillary equipment that aims to make fleets more efficient or that provide solutions to particular operational problems. A recent development, unique to Gray & Adams, has been well received by customers that operate lifting deck trailers. A piece of equipment called Codesys has been fitted to the likes of Reed Boardall and 3663 lifting double deck trailers.

Codesys is a self-diagnostic system that allows engineers to fault find quickly and helps them to monitor the lifting deck system. The solenoids, controls, motor amps, hydraulic pressure and trailer operating voltage can all be assessed using Codesys. Because the trailer keeps a fault log and can tell the engineer what the problem is without him going through a time-consuming testing process, breakdown times are significantly reduced. If a fault is detected by Codesys, help pages are available that offer instructions to the engineer for rectifying the defect. A catalogue of parts, their descriptions and part numbers are shown here in order to facilitate the identification process.

The system also has a number of other benefits. A list of six-weekly servicing instructions is outlined as well as a description of emergency instructions for manually lowering the deck in the event that all power should fail.

3663 have recently taken delivery of a lifting deck trailer that is powered by a 415v Frigoblock generator fitted to the tractor unit, rather than being battery operated as in the Reed Boardall design. The software in this set-up has been amended to allow the driver to set the engine speed automatically at the touch of a button so that the engine speed provides enough power to operate the lifting deck. Gray & Adams worked closely with 3663 and Frigoblock to develop this option.

Because the system is operated using software, the Codesys concept could eventually be developed to incorporate a fault finding device for all ancillary equipment on the trailer. Codesys could be amended to enable the tractor unit and trailer to communicate with one another so that information could be passed between them. The possibilities that would be offered from these developments are endless.

Gray & Adams offer bespoke-designed twin and lifting deck trailers for both dry freight and temperature-controlled applications. Options are available for single and multi-temperature operations. Lifting deck trailers offer decreased loading and unloading times over a fixed deck solution and a single floor movement, operated hydraulically as standard, eliminates the requirement for a tail lift. Twin deck trailers provide operators with increased carrying capacity within a smaller overall fleet, which in turn provides an opportunity for lower operating and running costs as well as huge environmental benefits.