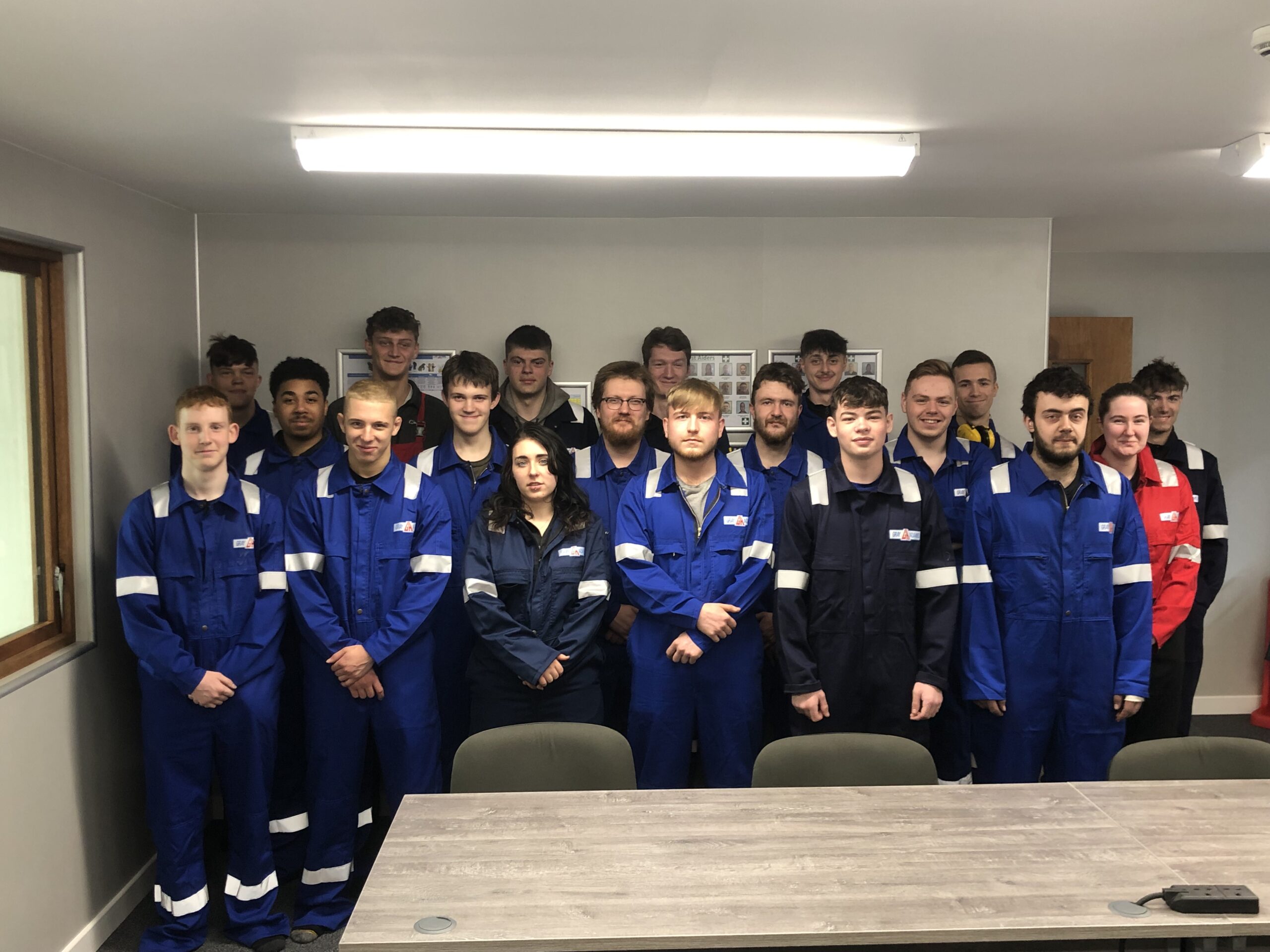 18 Oct

Welcoming Gray & Adams 2023 Apprentices

Gray & Adams is proud to welcome an intake of apprentices each year. The 2023 intake will gain hands-on experience, developing their skills within a working environment at the Fraserburgh HQ as well as achieving an industry-recognised qualification from the North East Scotland College. The combination of on-site learning and college-based learning, along with supportive mentoring from people of all levels across the business is a massive benefit for our apprentices.

Each apprentice has been assigned to a team where they will further develop their knowledge and skills across various disciplines as well as being exposed to the various sectors in which Gray & Adams operate.

Gray & Adams place huge importance on nurturing emerging talent and attracting key skills into the industry to continue the success of their long-standing business. We are committed to creating opportunities for people and encouraging people to fulfil their potential, in turn minimising the risk of potential industry skill gaps.

Gray & Adams has long supported young people through apprenticeships with many of our senior team having started as apprentices and worked their way into specialist or management positions. Gray & Adams is focused on continuous development within the company and has an ethos of developing and supporting their people throughout their careers. Gray & Adams is committed to the next generation of industry talent, this begins with their apprentices.

We look forward to supporting our new apprentices on their journey with Gray & Adams and wish them a warm welcome.