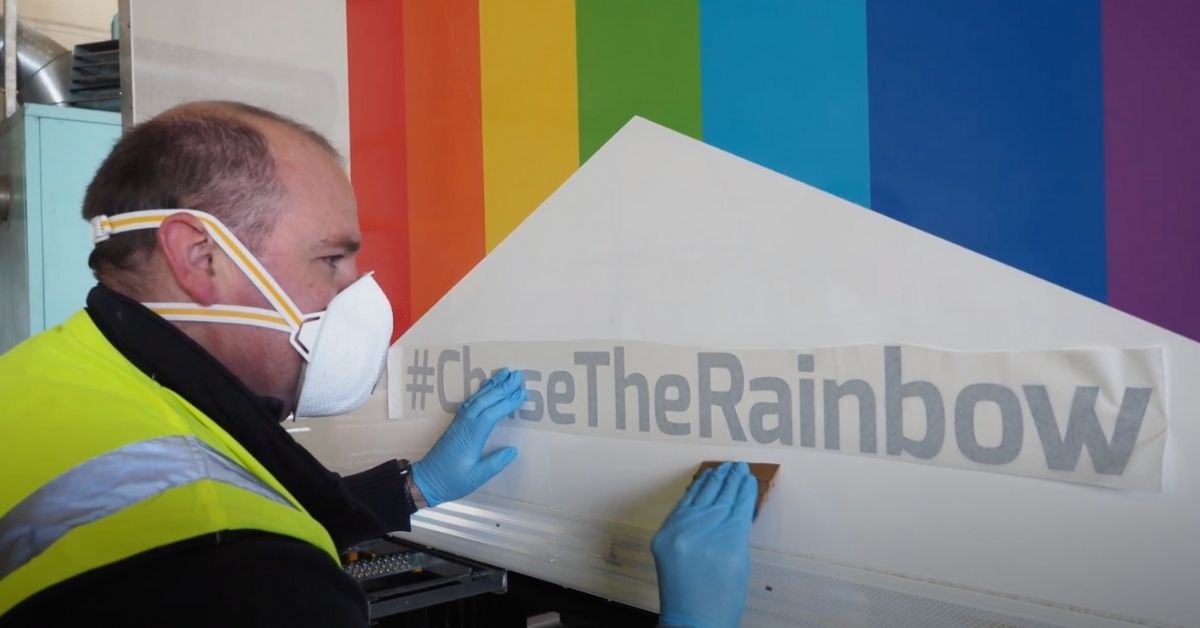 14 Oct

AGRO Merchants Group Support Key Workers

Long-time customer of Gray & Adams, AGRO Merchants Group, found a way to show its appreciation for healthcare workers and the National Health Service during the Covid-19 pandemic, through the display of a special livery on their fleet.

When the UK went into lockdown in March 2020, the rainbow became a symbol for showing gratitude to essential workers. AGRO Merchants Group branded several trailers with rainbows in order to spread this symbol and its underlying message.

This commitment to sharing a message of thanks to key workers throughout this challenging period is inspiring, and we are proud to support their efforts through sharing their story.

"The company wanted to do something that would stand out, so what better way than to design a refrigerated trailer using the now recognizable rainbow theme. We have a great appreciation for our healthcare workers and key workers, including our own staff, who have shown incredible courage and commitment throughout the pandemic."

– Derek Sawyers, Managing Director at AGRO Merchants, Lurgan.

AGRO Merchants Group is the 4th largest and most international cold storage operator in the world, with 66 facilities in 11 countries across Europe, North America, Latin America and Asia Pacific. AGRO is dedicated to delivering superior fresh and frozen food handling solutions through our international facility network using local market knowledge with a focus on customer care and sustainability.