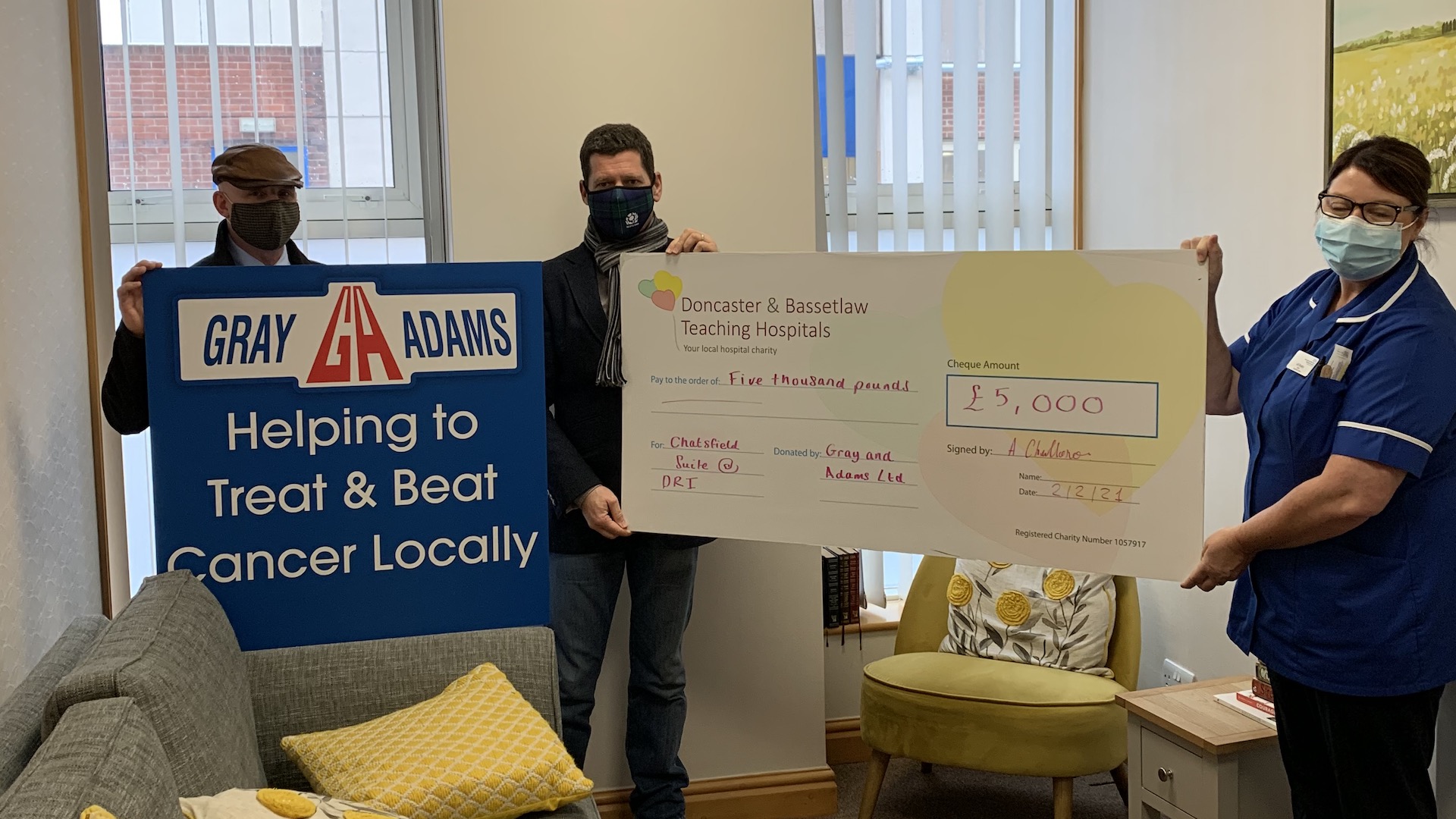 23 Feb

Gray & Adams: Donating to Doncaster Royal Infirmary for Tom Taylor

In the summer of 2020, Tom Taylor, Managing Director of Gray & Adams (Doncaster) was diagnosed with cancer.

During his leave of absence, Tom and his family have been involved in a truly difficult battle with this illness, with further challenges caused by the Covid-19 global pandemic.

Alan Challoner, General Manager at Doncaster, had the idea to ask the Doncaster team if they'd like to contribute to fundraising for Tom's chosen cancer charity, The Chatsfield Suite.

Alan said,

"With Tom being part of the Gray & Adams team at Doncaster for 29 years, it was hugely important for us to show our support for him by raising money for his chosen charity. We wanted to find a way to show Tom, and his family, that the whole Gray & Adams team are wishing them well, every step of the way."

The magnificent sum of £1165 was raised by the Doncaster workforce and this was very generously matched by each of Gray & Adams' sites at Fraserburgh, Dunfermline and Newtownabbey.

As a result, Tom & Alan were delighted to be able to present the Chatsfield Suite at Doncaster Royal Infirmary with a cheque for £5000, in support of the fantastic care they offer to patients and their families.