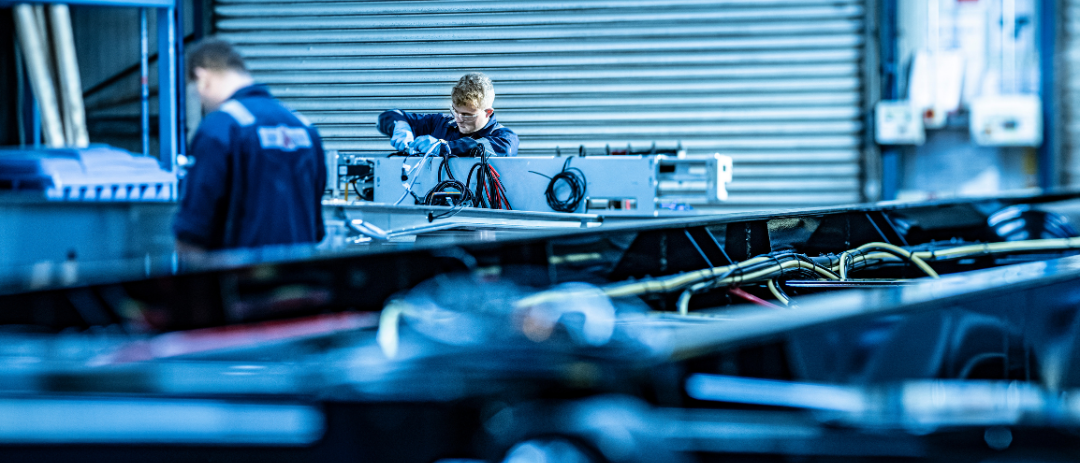 08 Aug

Manufacturing Operative – Fraserburgh

We are currently looking for Manufacturing Operatives to work, day or night shift patterns in a variety of disciplines across our teams in Fraserburgh. We are a family run business that has been trading for over 65 years with a friendly working environment.

We are looking to hear from people who are skilled or interested in developing their skills in the following areas :

Engineering – Mechanical, Electrical and Hydraulic Disciplines

Machine Operations / Labouring

Welding / Fabrication

Spray Painting – Commercial

Automotive Vehicle Accident Repair – Spray Painting / Panel Beating

Maintenance Technicians

 

You will develop a strong sense of workmanship while working to our build process using technical drawings and specification sheets. You will have an excellent team around you, to help you develop your skills at Gray & Adams.  We actively encourage people to learn and progress throughout the factory taking your career to the next level.

All experience levels will be considered, and additional training will be provided onsite.

Key Job Requirements:
Contribute with the delivery of the departments' production plan through operating in the manner trained to fulfil the allocated times given.
Operate to a planned work structure under the direction of the Line Manager / Assistant Line Manger.
Manages time effectively, meets deadlines and achieves established goals
Carry out tasks and manufacture items to the predetermined quality standards in all aspects of the trailer build process.
HSEQ – compliance with health, safety and environmental regulations, and the company's polices and risk assessments.
Skills We Think Will Help You Succeed In this Role
Able to work within a team and with minimum supervision
Competent in reading drawings – Training will be given
Attention to detail
What You Will Receive from Us!
Guaranteed 39 hours per week Monday – Friday, excellent rates of pay + overtime
33 Days Holiday per annum (28 days average holiday pay & 5 days basic pay)
Summer and Christmas Shutdown
Group contributory pension scheme
Training and Development opportunities & Full company PPE Provided
Health and Wellbeing Support
So… What happens next?
Like the sound of this position? Once applied, our Recruitment Team will review your CV. If we like what we see a member of the team will contact you to invite you for interview.
#manufacturing #operations #Mechanical #Electrical #welder #fabrication#spraypainting #mig #tig #steel Hydraulic  #machineoperations # labouring #aluminium # fabrication #fabricator #fluxcore #welding #workshopoperative #operative #singledeck #doubledeck #ridged #trailer #accidentrepair #recruitment
Please send your CV via email or post to:
Gray & Adams,
South Road,
Fraserburgh,
AB43 9HU