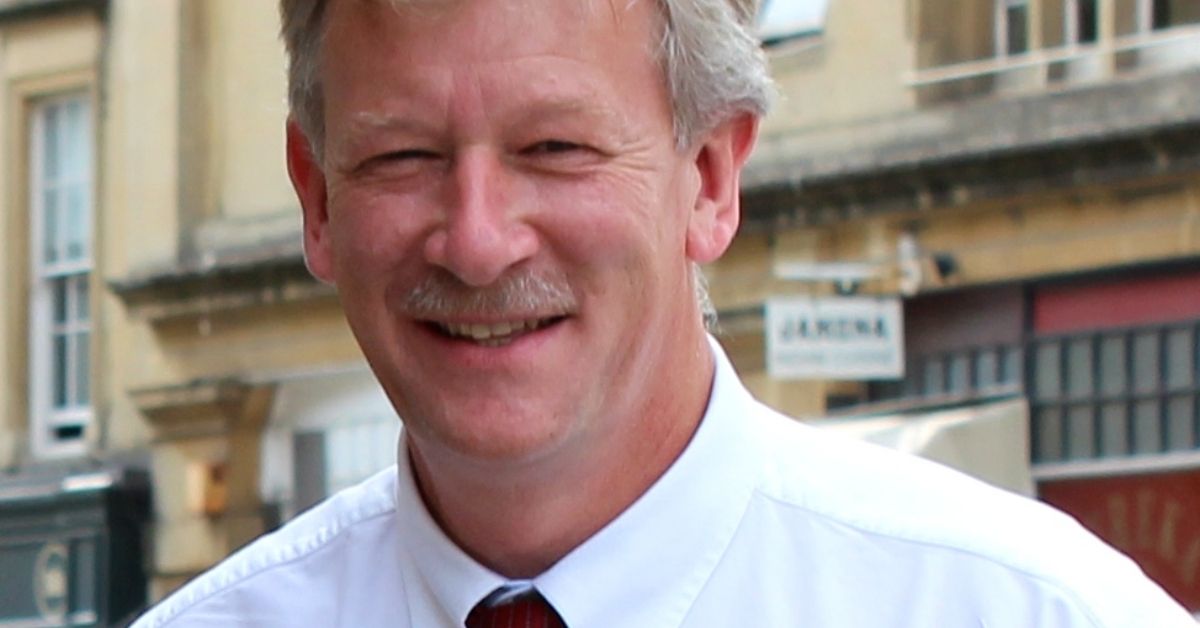 25 Sep

Sam de Beaux Interview: A legacy of engineering excellence

We caught up with Sam de Beaux, the Engineering Director at Gist Ltd, to find out more about his career and his thoughts on the industry.

Q1. Tell us about your background in the industry  

I graduated from Aberdeen University with an Honours degree in Mechanical Engineering in 1983. My career started at Imperial Chemical Industries (ICI), firstly as a furnace and pressure vessel design engineer and then as project engineer for the road transport section. This move changed the direction of the rest of my career.  

Back then, 38T was just being introduced, air suspension was unheard of and the technical issues of getting three axles to have an evenly distributed load was new to the transport world. After much research, I decided to invest ICIs money in BPW VO air suspension. The only other UK operator to use this system at that time was BOC. Over dinner at a Seddon Atkinson service meeting, I (deliberately) sat beside Chris Staples' Fleet Engineer at BOC to pick his brains on this 'new' air suspension system. A week later his boss arrived in my office to offer me a job!  (thank you Jon Ostle) 

And so, I joined BOC as their project engineering and then tanker engineer. Knowing that experience at an operational depot was essential, I applied for and successfully got the role of depot engineer at what was then Transhield Bristol Depot. Following what turned out to be a relatively brief time in Bristol (8 months), I returned to BOC as fleet engineer, actually taking Chris Staples' job when he moved to another role (small world!). 

In 1991, I was appointed Chief Engineer Transport for BOC distribution Services (ex–Transhield) and remained in post there until 1999. I still had a genuine desire to progress and my personal ambition was to become Engineering Director. After seeing an advert for Engineering Director London United Busses five times in one week! I applied… was offered the job and then, followed my Dad's advice and accepted the position. With my fellow directors we operated 6 depots and 600 buses in London in an interesting time for the industry, post de-nationalisation. 

During the two years I was in London United, BOC Distribution Services became Gist. I was approached several times to return to Gist, but it wasn't until 2001 that I became Engineering Director there. The role has developed extensively over the years, from Fleet and MHE to now include automated warehouse systems, property, facilities, power, energy usage and imminent and emerging legislation – in effect all the engineering support services for the company in UK, Ireland and Europe.  

I have enjoyed the various roles throughout my career and found each one both interesting and satisfying. Every job has those elements that you'd rather not have, but that has always been offset by the interesting and rewarding aspects. The people within the Gist engineering department, that I have been fortunate to head up over 30 years, have a terrific 'can do' attitude. We have never failed to deliver our promises to our businesses, both in terms of service and cost. My team give their absolute all to get the job done rather than fail, and I would like to thank them all for that commitment.  

 

Q2. What are the key trends you see in the industry, impacting operators like Gist? 

Two key trends I see affecting all operators right now are global warming and inner-city pollution levels. Gist has always had the objective to minimise the impact it has on the environment and those around us, whether through aerodynamic vehicles, fuel efficiency, better fill, less miles, using less electricity, gas or water and more environmentally friendly disposal of waste.  

Safety is a fundamental pillar at all times within our industry. Large commercial vehicles are heavy and if things go wrong, people can get injured or worse. Busy 24/7 warehouses with mechanical handling equipment need very close monitoring and detailed safety plans and training.  Gist has always been at the forefront of safe practice in the transport industry – many items that Gist have fitted for years, are now standard in the industry. 

Development of skills within the workforce is also key. Gist has always employed engineering apprentices, some of whom have exceeded 40 years' service. Modern technology progresses at such a pace that, without training and development of technicians, in-house cost–effective maintenance arrangements would not succeed. 

This country is currently facing an unprecedented challenge with the coronavirus pandemic. Whenever there are challenges or operational peaks, our team rise to the occasion and continue to lead effectively, reinforcing the core strength of Gist and its people. 

 

Q3. Could you tell me how you have seen the industry evolve from when you first started your career? 

There are many examples. The industry has tightened every aspect to ensure not only its survival but to meet the demands of our customers.  Planning has always been thorough and there is now a much greater focus on resources; be it power, servicing frequency or fuel. Time is always short, and efficiency has never been more important. Crucially, creating time to be innovative is essential. Total life cost is a popular current concept, but short-term planning is often prioritised to successfully hit the next month or quarter or year. Looking to the future, greater emphasis must be focussed on the 5–year plan as well. 

Vehicles have evolved with changing legislation. The fleet is safer now than it ever was – despite increased height, length and weight all of which combine to maximise operational efficiencies.  

Automated sorter machines are replacing people to fulfil more low-skill tasks. Uptime of these machines becomes paramount to delivering service. Many of Gist's operations require to be undertaken within 15 or 30 minute windows.  Having calculated the efficiency of our automated sorting machines, they have greater operational uptime than EasyJet and British Airways combined.  

Fixing items when they break is no longer good enough. More predictive and proactive systems are essential. Remote monitoring facilitates replacement before failure. Our systems increasingly send e–mails to the engineering managers to report issues that are trending to become out of tolerance before the limit is reached. Particularly impressive is the BPW Idem System, fitted to our trailers measuring brake, tyre, fridge and lights performance, resulting in significantly reduced roadside breakdowns and increased safety, whilst saving cost. 

Much greater demands are made on personnel across our industry. Gist has less engineering staff than 30 years ago whilst maintaining a much wider range of services. Hopefully we have not forgotten how to have fun and enjoy work despite the need for ongoing service and financial demands. 

 

Q4. What would you say have been your career highlights and biggest achievements? 

Perhaps not big moments but there are key moments that have made it worth the hard work and long hours: 

A highlight was at ICI, taking the whole of Severnside production site down to commission an 11T per hour steam plant over one weekend, age just 24. Failure meant the entire production site could not be operational the next week.  

Fronting the Government on natural gas duty rates, having been invited to the House of Commons to present the case for taxation and duty, was a career high. This followed the development and building of the first natural gas-powered vehicle in the UK with Perkins back in 1992.  Now there are many operators using this type of vehicle for which the groundwork was done. 

I have fond memories of spending many weekends trialling various aerodynamic features at the Mira Test Track – tests that have made a real difference in fleet fuel costs. 

I remember taking the legislation and choosing the innovations of many in the industry, then combining these for the benefit of Gist, be that double deck trailers, drawbars, urban trailers, MHE adoptions, truck manufacturers options, all of which combined to improve efficiency with reduced total life costs.   

 Double deck trailers with added roll stability control, the removal of asbestos brake linings and anti-lock braking systems (ABS) – all innovations developed long before they were mandatory. 

My job is hugely satisfying. I am ultimately responsible for building and making things happen and that means you can physically see the results coming together. I am always mindful that you leave a legacy on the things that you build. This always motivates me to ensure that whatever I am working on is robust, safe and will last for the specified life of the product. 

Everything I have pioneered has been done with the support of my engineering team, all outstanding. They are constantly innovating and developing ideas which help us to be better, quicker, safer, more cost effective, and ultimately more efficient. A huge thank you to each and every one of them again. 

Q5. What innovations do you see as being key to the future of the industry?  

People and training will always sit near the top of the list. With staff, we have to go back to the core values and behaviours we have always had. Stop the words and presentations and prove that you care about your people through your actions. 

The industry is facing huge challenges in the form of global warming and inner-city air quality. Change is essential. With attitudes towards diesel becoming increasingly negative, alternative fuel innovations will gain prominence. Natural gas and hydrogen can be seen as alternatives; however, electricity is the way forward but only if it is from renewable sources. Replacing diesel with electricity for heavy (above 30T) haulage will not be easy without vast infrastructure development. There have been trials in Scandinavia involving electrifying roads which would make electric HGVs a more feasible option. Although the investment required would be significant, it is estimated to be only about half of the cost of HS2 and would significantly benefit the Nation. It is an option that needs action sooner rather than later. Trailer lengths have been increased and for certain industries increased weights are essential to reduce numbers of assets required and further efficiency. 

Management of depots will also need to be more efficient. Further automation of warehouses is essential to fill the employment shortage or replace repetitive jobs. Compliance with refrigerant gas legislation has changed the plant requirements to ammonia based with zero global warming potential. Ways to reduce the non-renewable resources we use is paramount. 

 

Q6. Could you tell us about your experience of working with Gray & Adams? 

I first met with Gray & Adams in 1989 and worked closely with them throughout the 1990s to the present day. We have spent many hours and days trying to innovate new products. Looking for more capacity, less noise, greater efficiency and convenience for the operator or maintenance, lower total life costs.  

The first double deck trailers were developed with Lewis Gray Snr and Jim Gray. A true innovation that has transformed the logistics fleets of today in the UK. The development of drawbar trailers filled a useful load carrying capacity gap when trailers could be not more than 40 foot in length.   

It has always been very satisfying bringing new products to market. Gray & Adams products are exceptionally robust and can deal with the use and abuse exacted by supermarket operations. This quality ensures that refurbishment of their trailers to re-life them for up to 12 years is easily achievable. 

They have looked to continually innovate the technology associated with their complete product not just the body, which enables us to stay well ahead in the industry.  

After Sales Support arguably is more important than the initial sale.  If we ever have an issue with the product, Gray & Adams work quickly to help us resolve the issue, which is vital for our operations and something that we really value.  

Lastly, an emphasis on personal relationships at all levels, understanding the customer's needs and understanding our business and a commitment to improvement is embedded in the culture of Gray and Adams and in particular Jim Webster (current Gist Account Manager).  Ultimately, such attention to detail is what sets them apart.