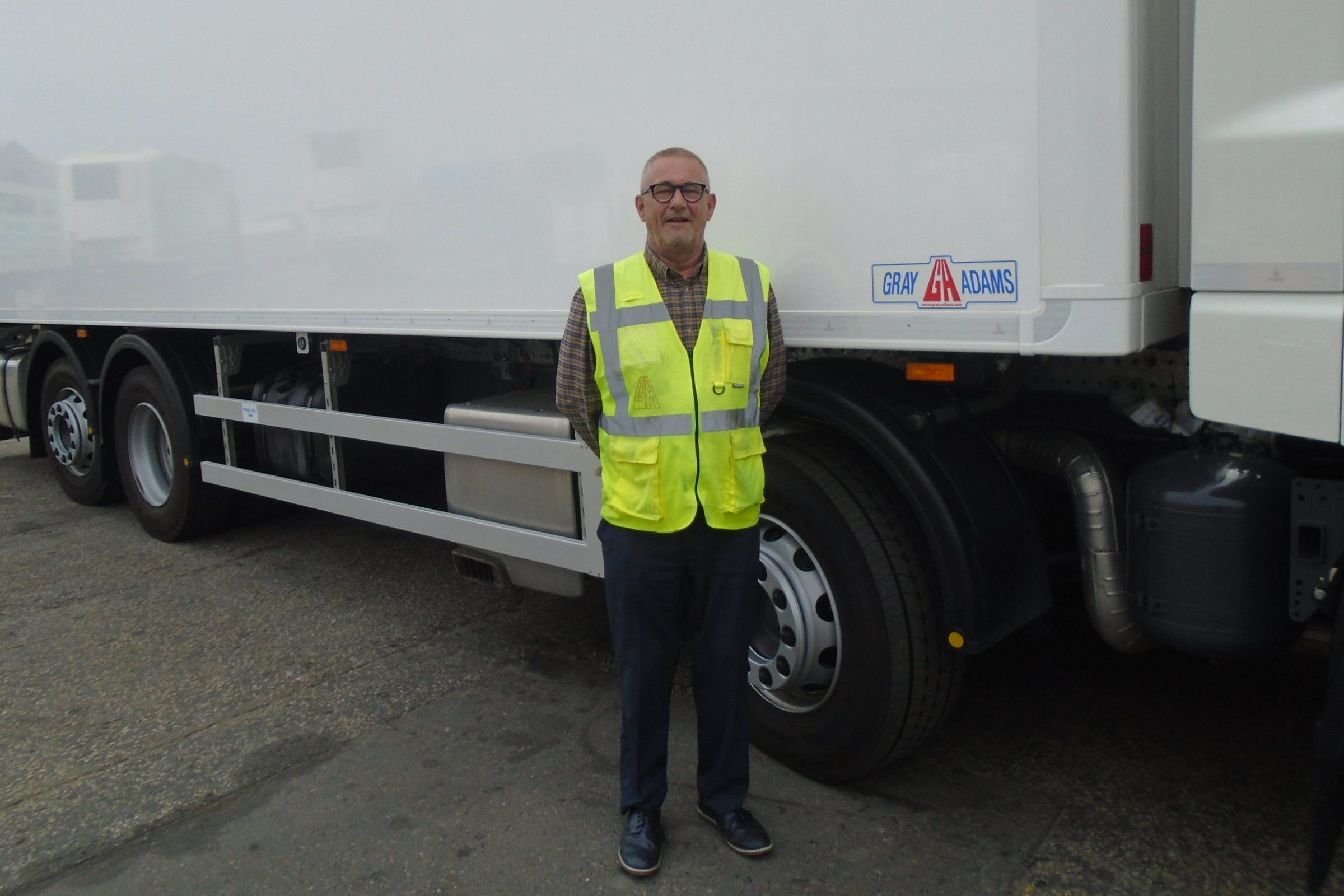 19 Aug

Staff Spotlight: Mike Tait

For our recent newsletter, we spoke to Repair Shop Manager, Mike Tait, about his role at Gray & Adams…

How long have you been working with Gray & Adams and what is your day-to-day role?

I'm the Repair Shop Manager and I've been with Gray & Adams for 14 years. I manage a team of 8 on the repair shop floor who are all exceptional at what they do.

The team normally sees an average of 5 repairs per week and the work can vary between side wall damages or full refurbishment of a trailer to extend the product lifecycle. After our team completes a refurbishment on a trailer, we normally find that the customer will get on average, an extra 5 years out of their Gray & Adams product. your article in full.

What attracted you to the company initially?

I was already aware of Gray & Adams as in my previous role, I worked for Mercedes-Benz in Aberdeen, and we occasionally supplied parts to Gray & Adams in Fraserburgh. I originally applied for a role in the purchasing department. 
After a couple of interviews, the directors decided with my background, I would be better suited to the Repair Shop Manager role, and here I still am 14 years later! 
 
Tell us about your greatest achievement whilst working for Gray & Adams

The team that I work within are heavily involved with refurbishment and those can be very large jobs at times. One project that I remember as being a great achievement for our team was the refurbishment of 24 14-cell custodial vehicles to extend their lifecycle and the team completed this within 14 months which was fantastic. Customer satisfaction is key for us, get this right & the rest will follow.

What current innovation impresses you the most and why?

I'm always really interested to see what innovation is coming next and where we can go with looking towards the future. One innovation that I thought was fantastic was the double deck trailer, considering it would increase efficiencies and the number of journeys on the road for our customers. 

Although, I think some drivers are still getting used to them, as the repair shop have seen a few trailers which haven't quite made it under a low bridge and need a little work to get them back on the road!!

If you could do someone else's job (at Gray & Adams) for the day, whose would it be and why?

I couldn't answer that question as I really enjoy my role and the team I work with is exceptional so I wouldn't want to leave it even for one day!

What is the best thing about working for Gray & Adams?

The best thing about working for Gray & Adams is the people. As the repair shop manager, it's important that I communicate and draw on resources from other departments such as purchasing, drawing office, technical, transport and shop floor.  

The team also felt safe and our individual situations were respected when returning to work throughout the Covid-19 situation. The management team have been fantastic in that respect.